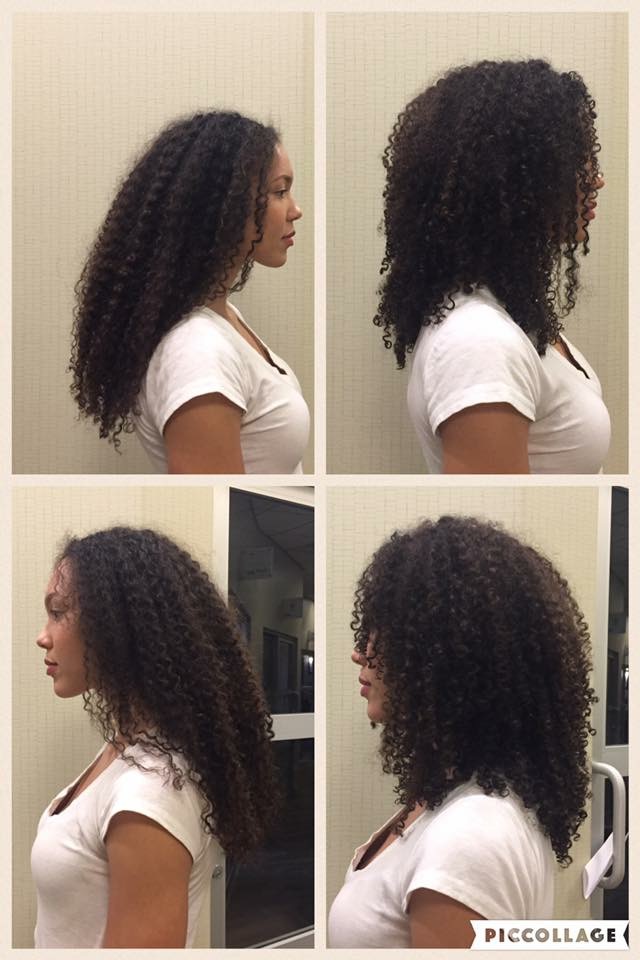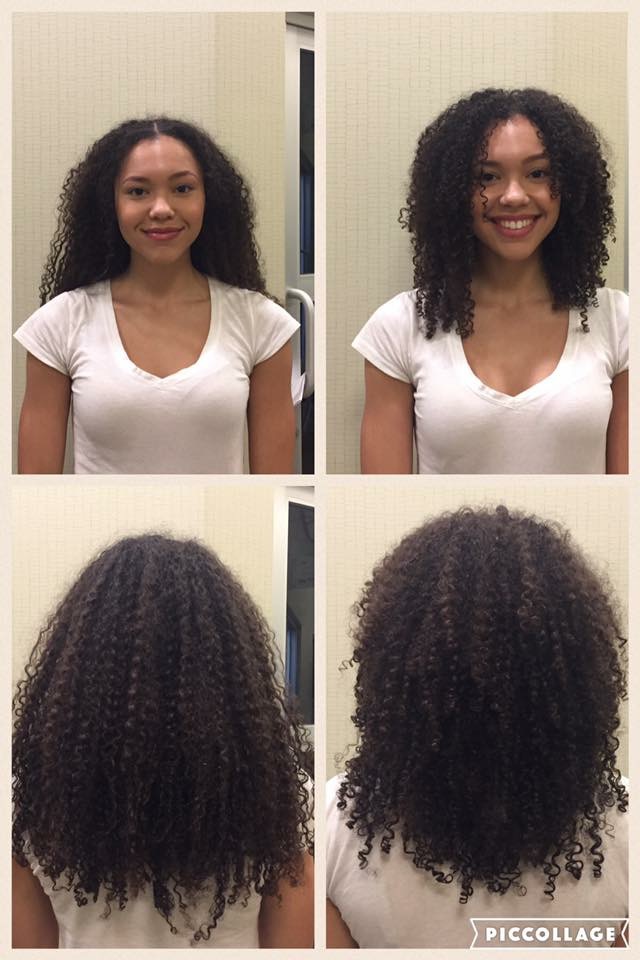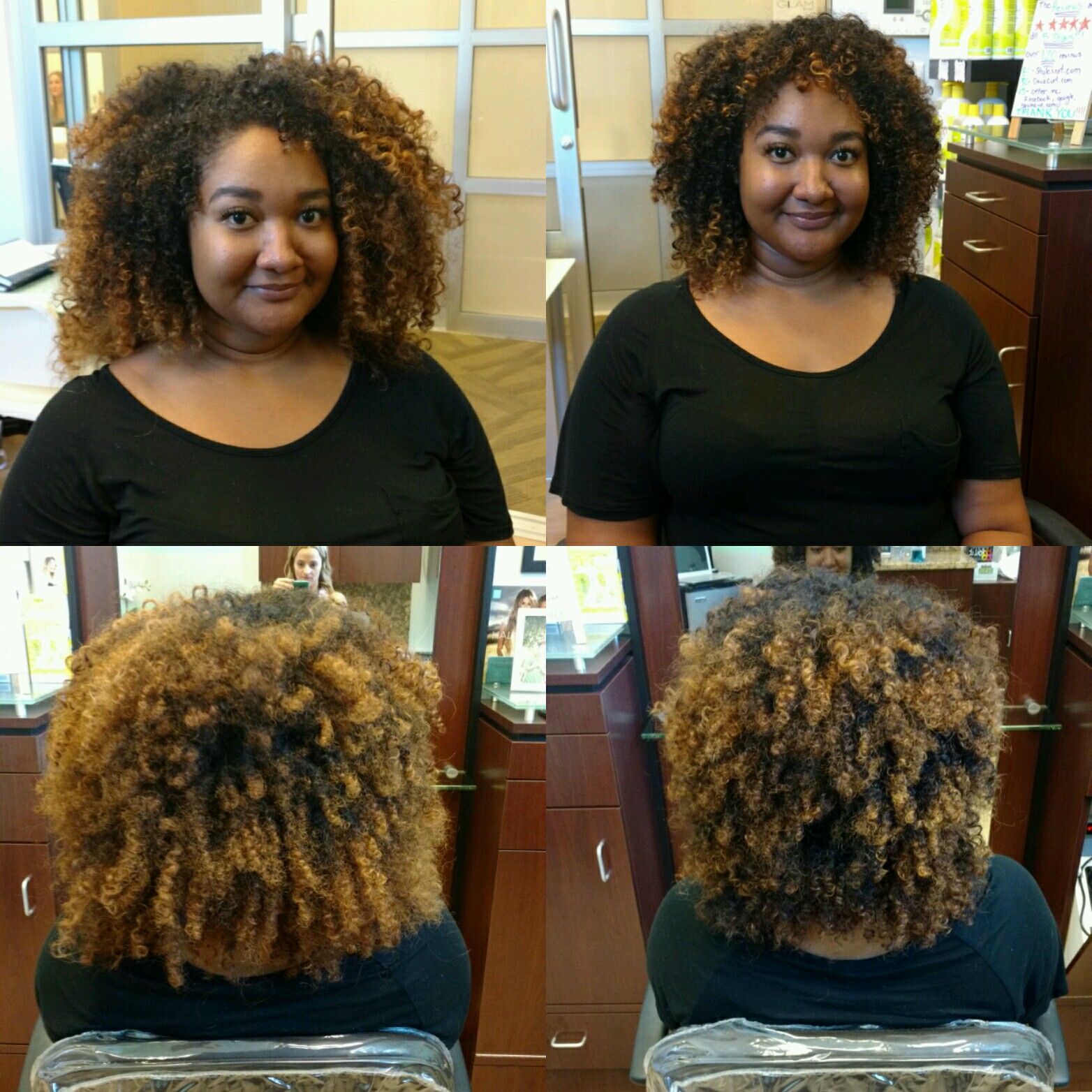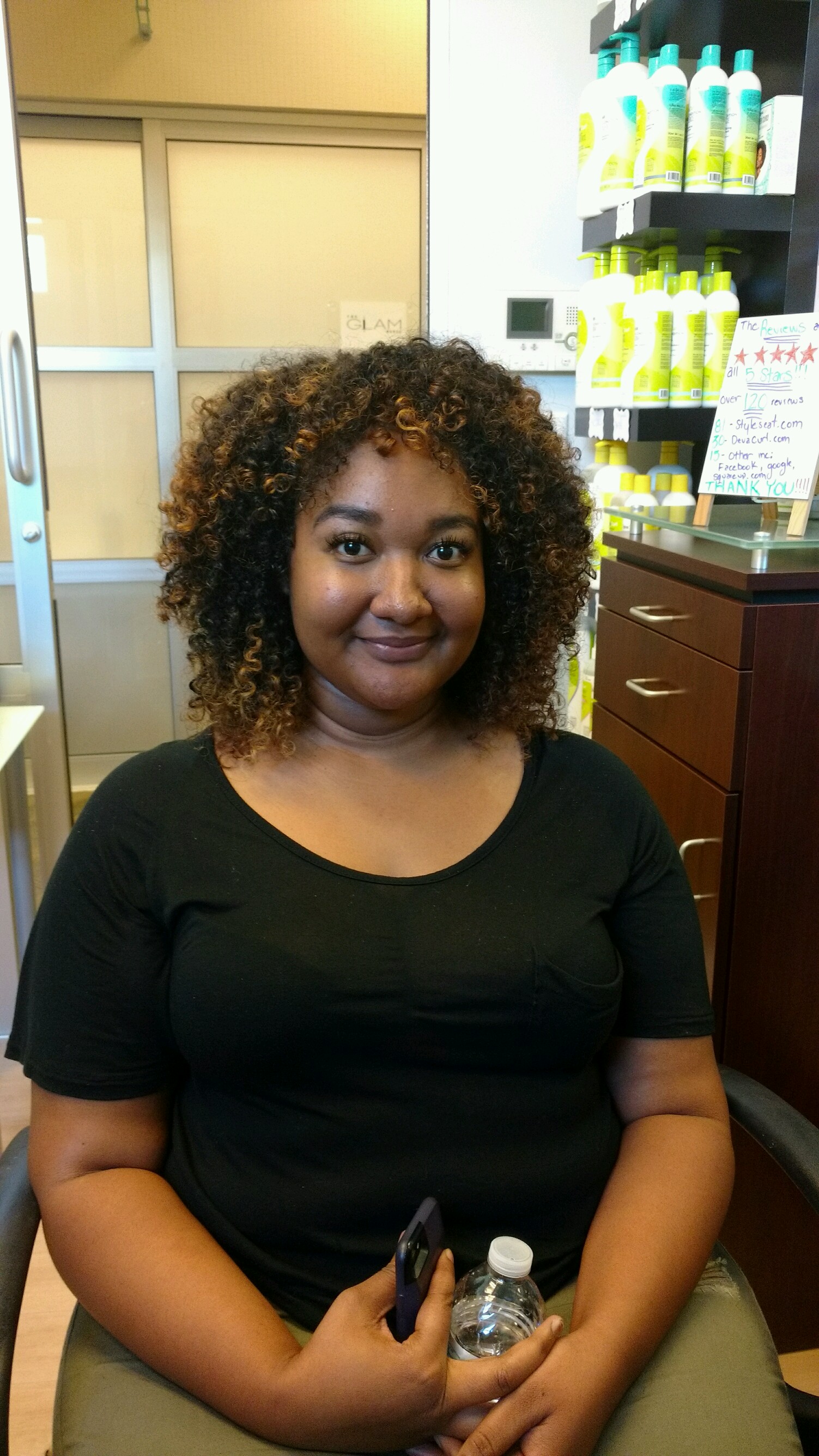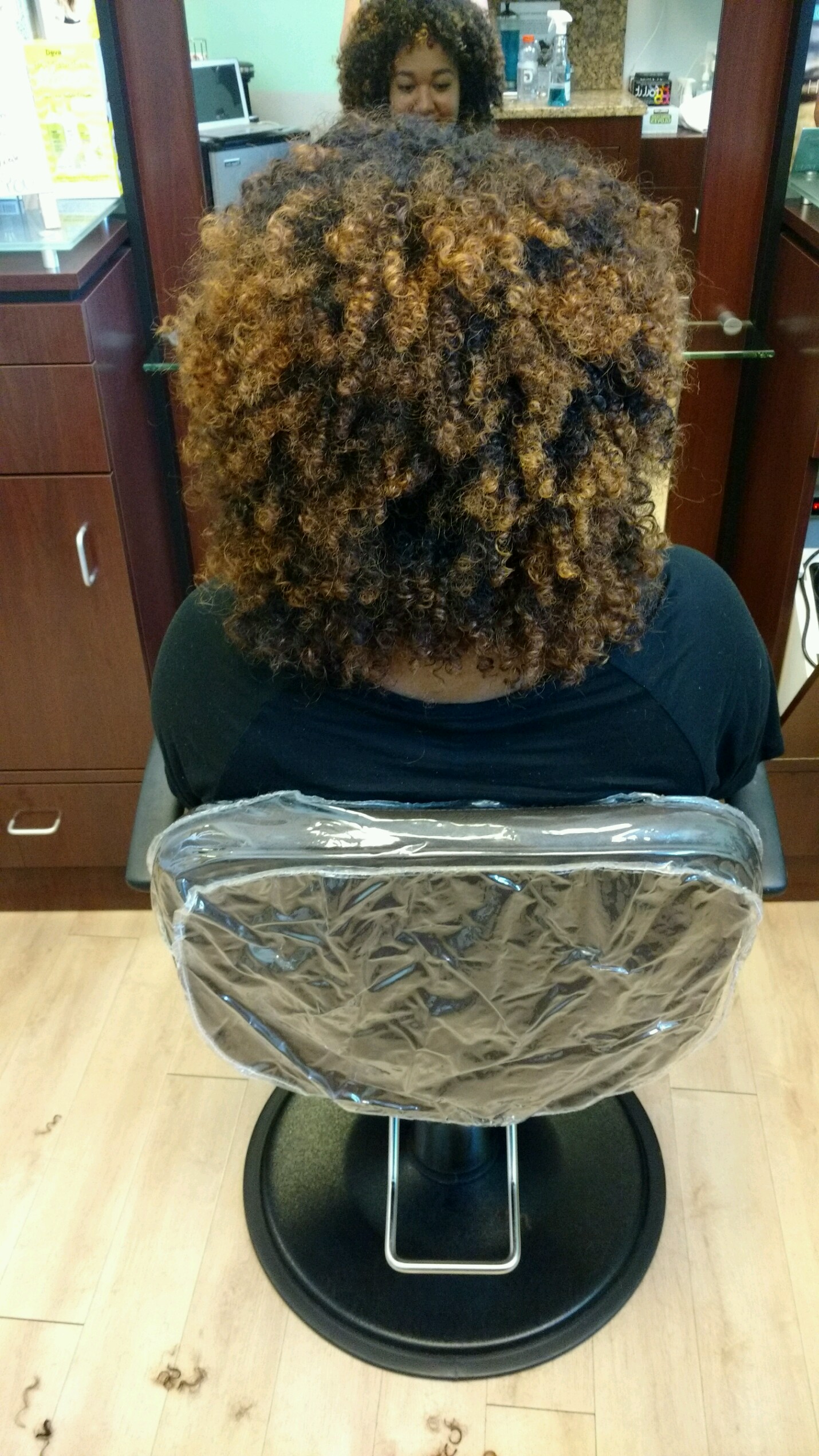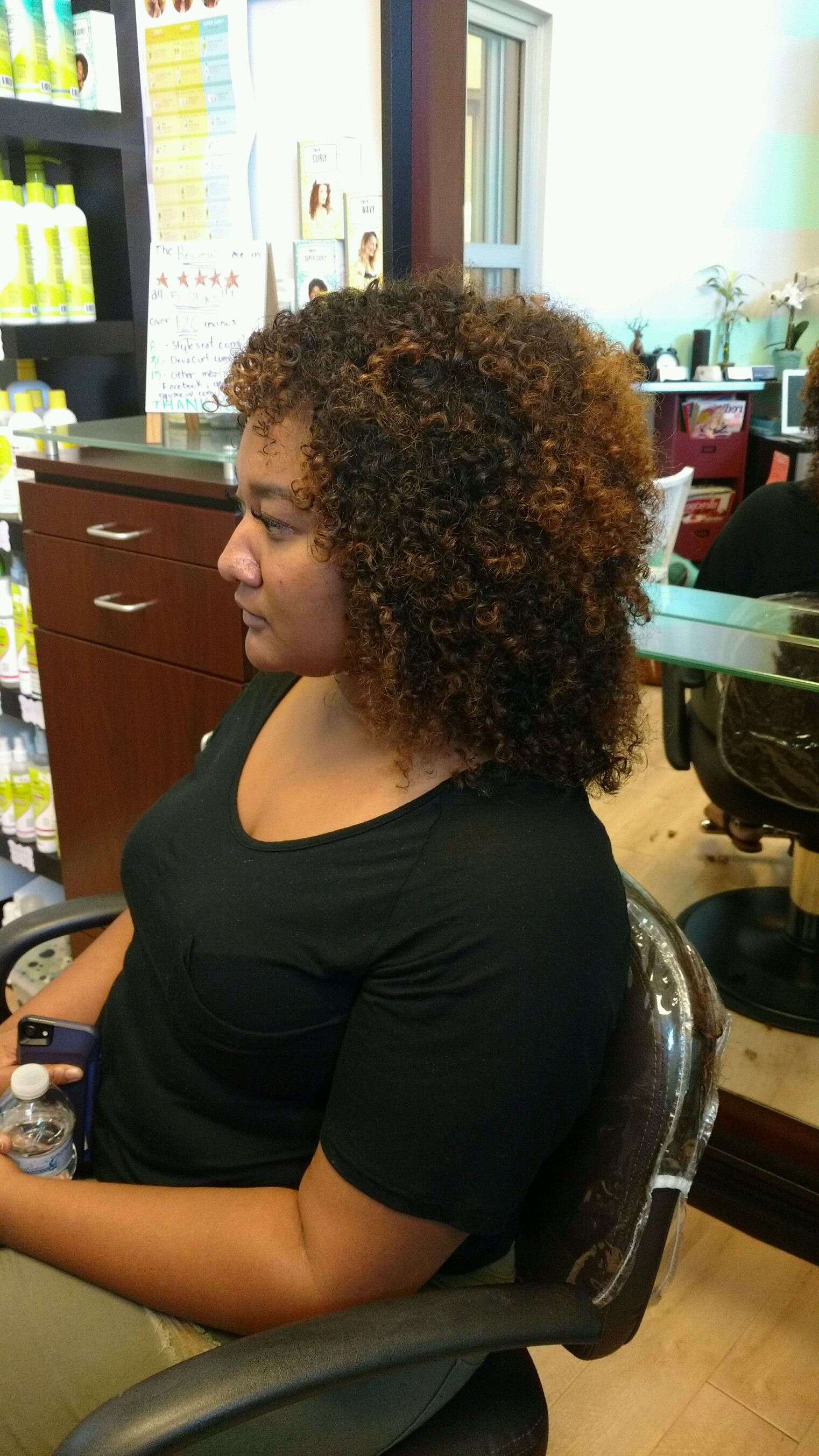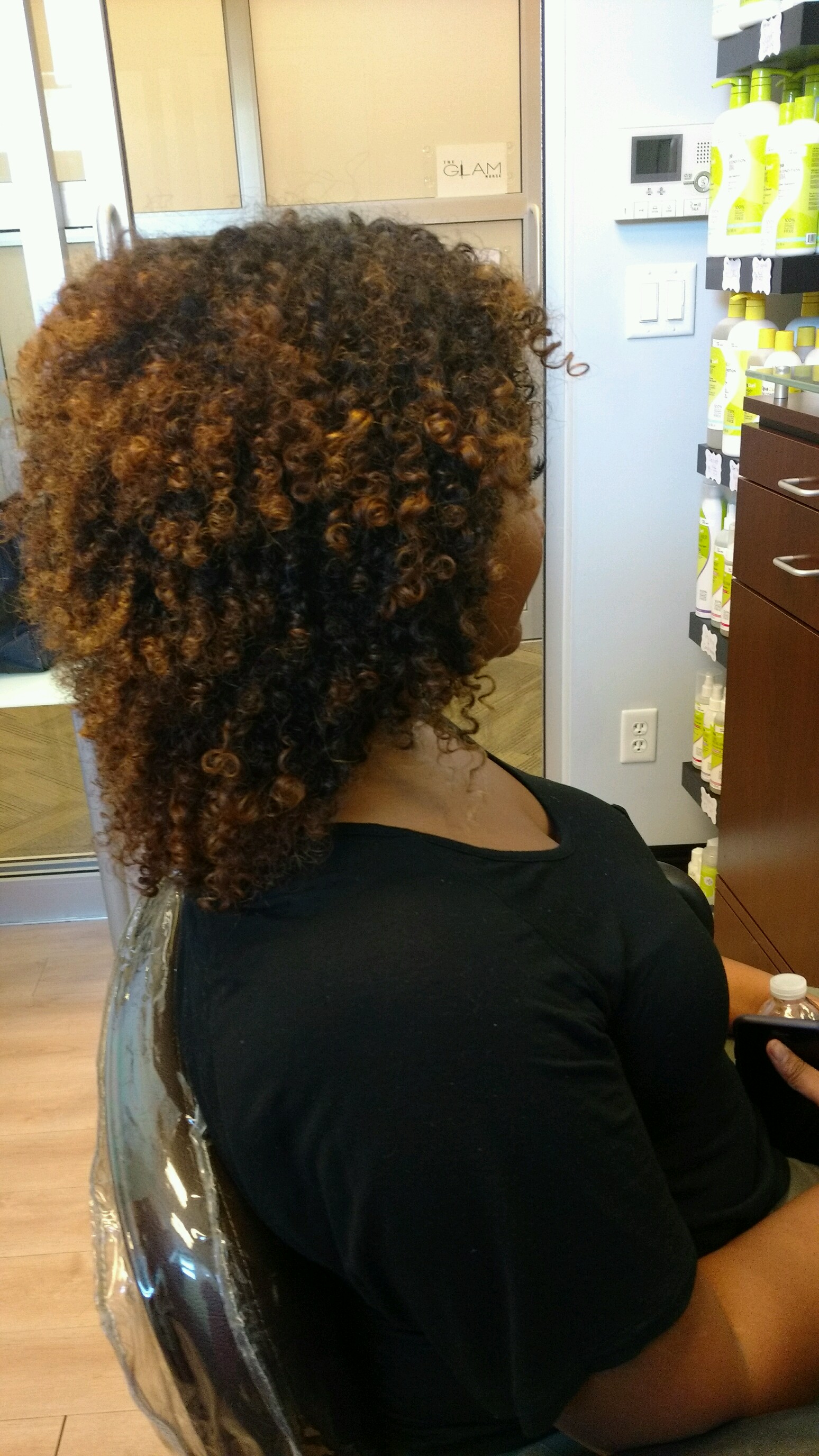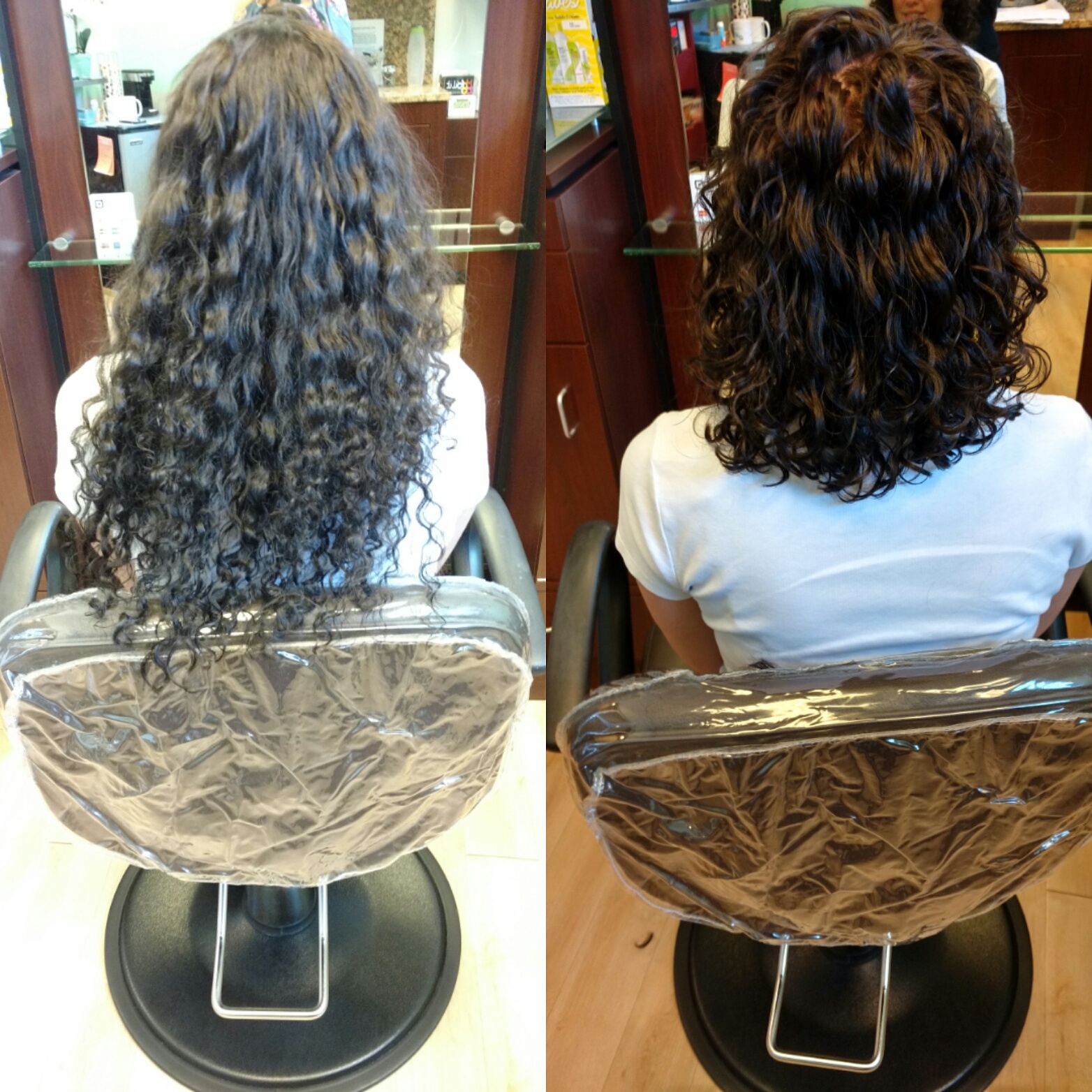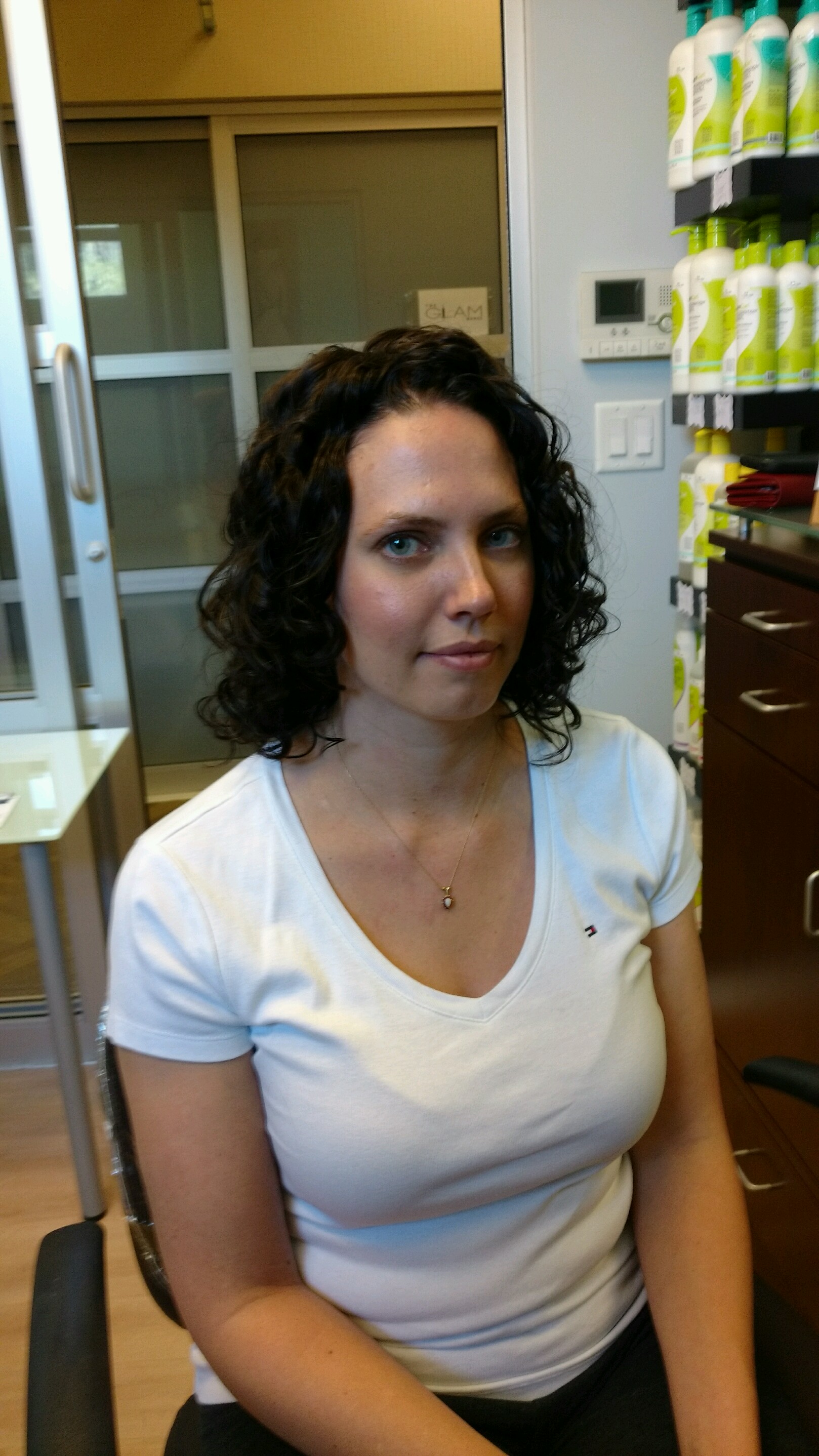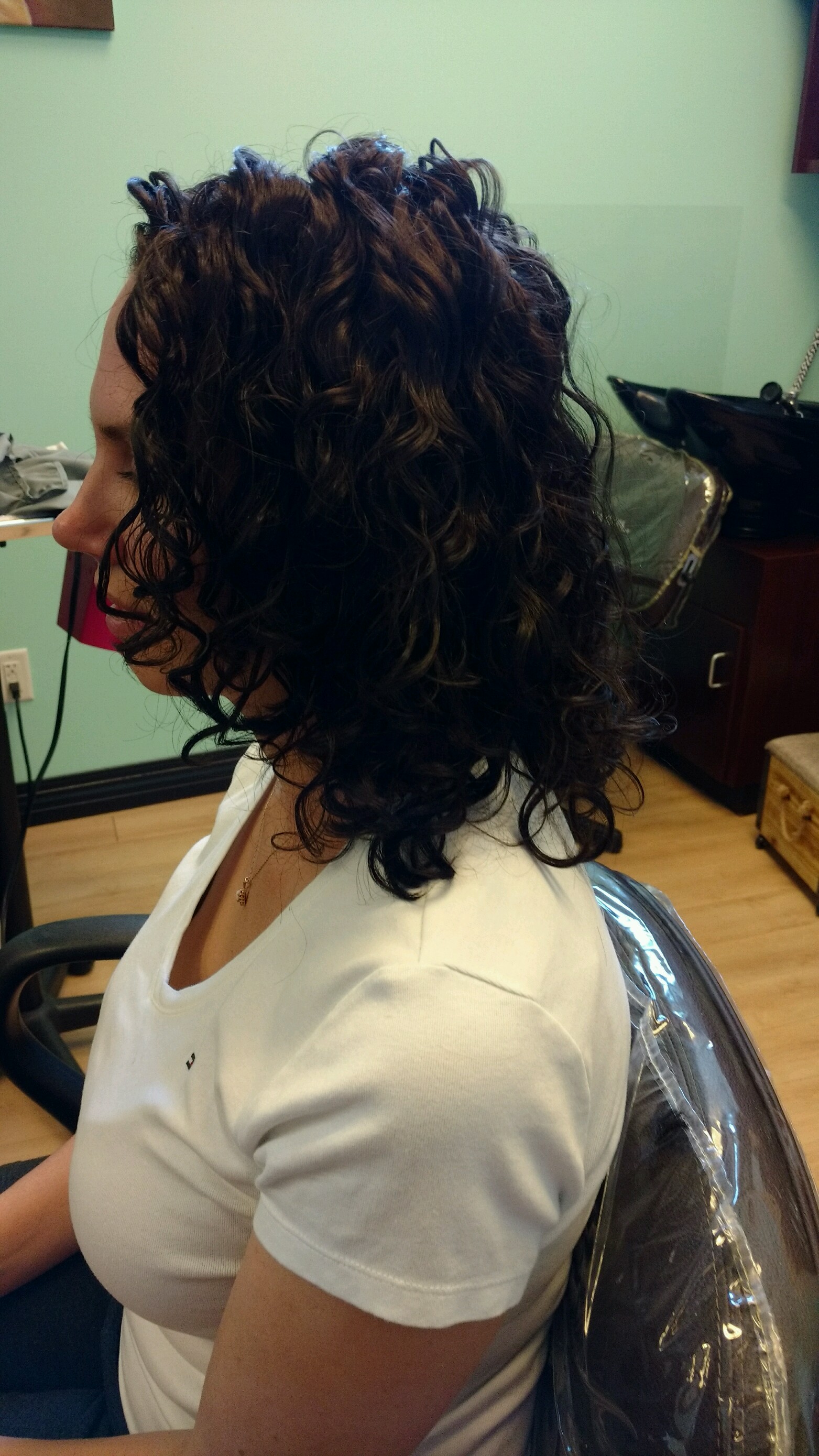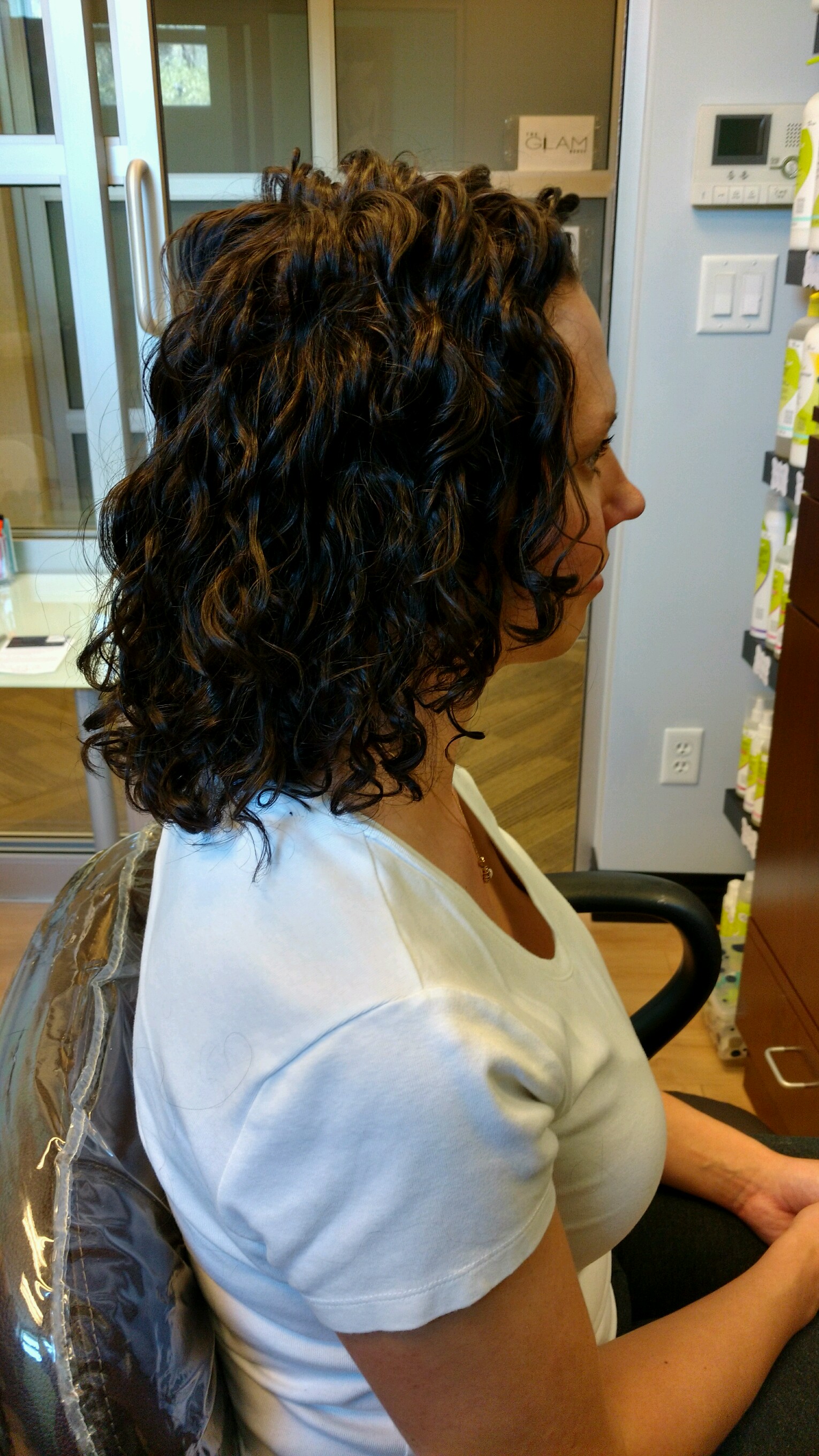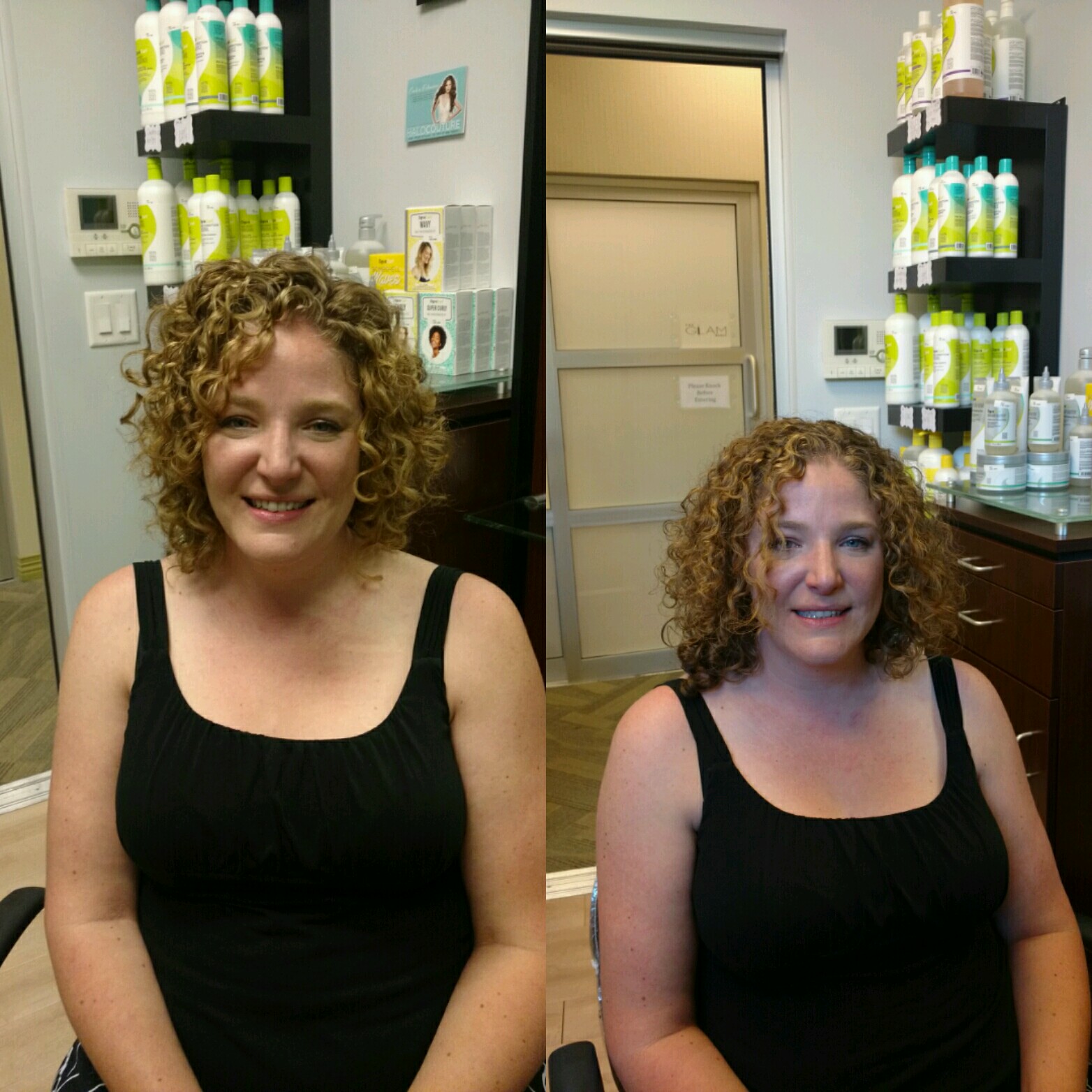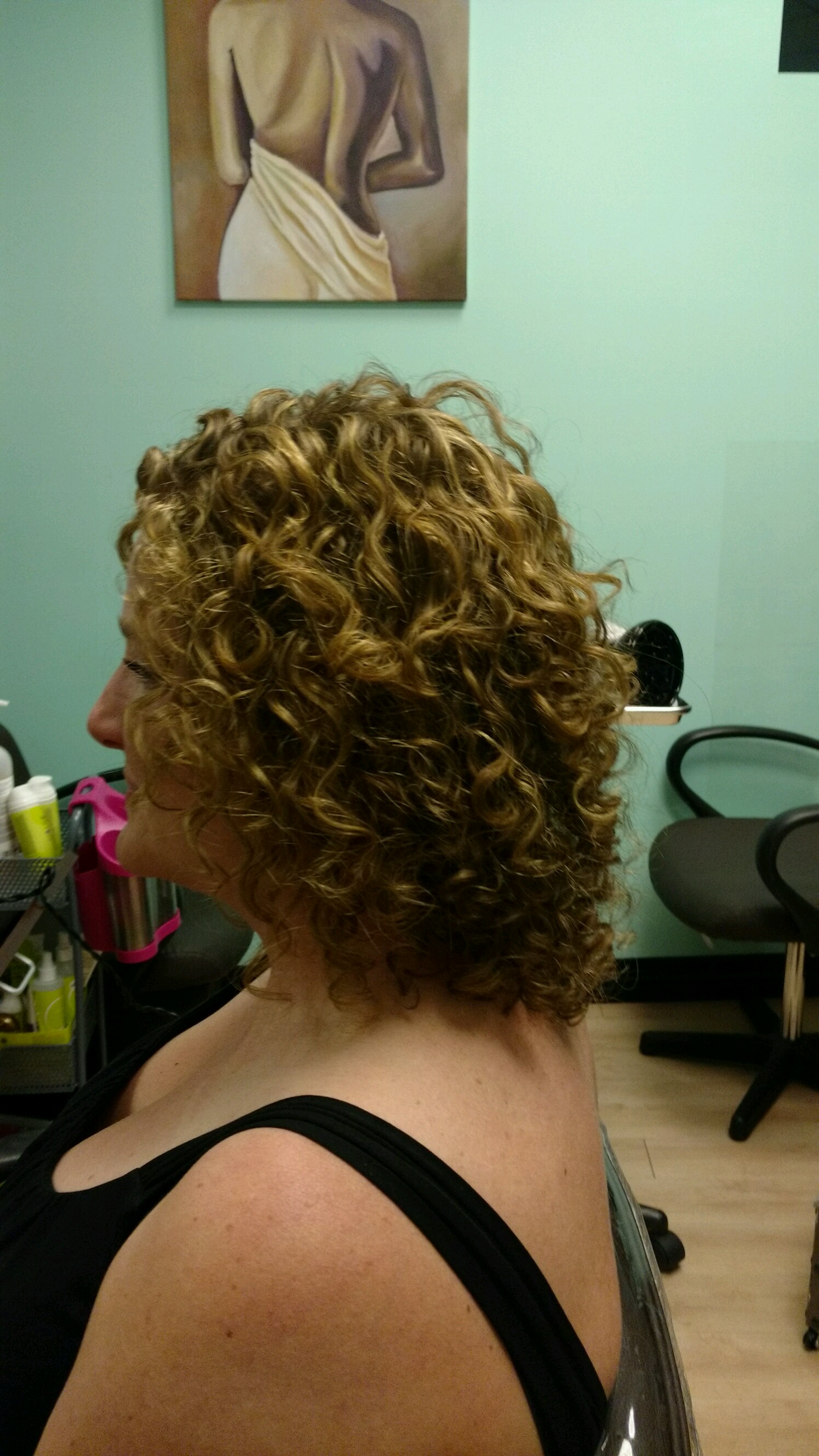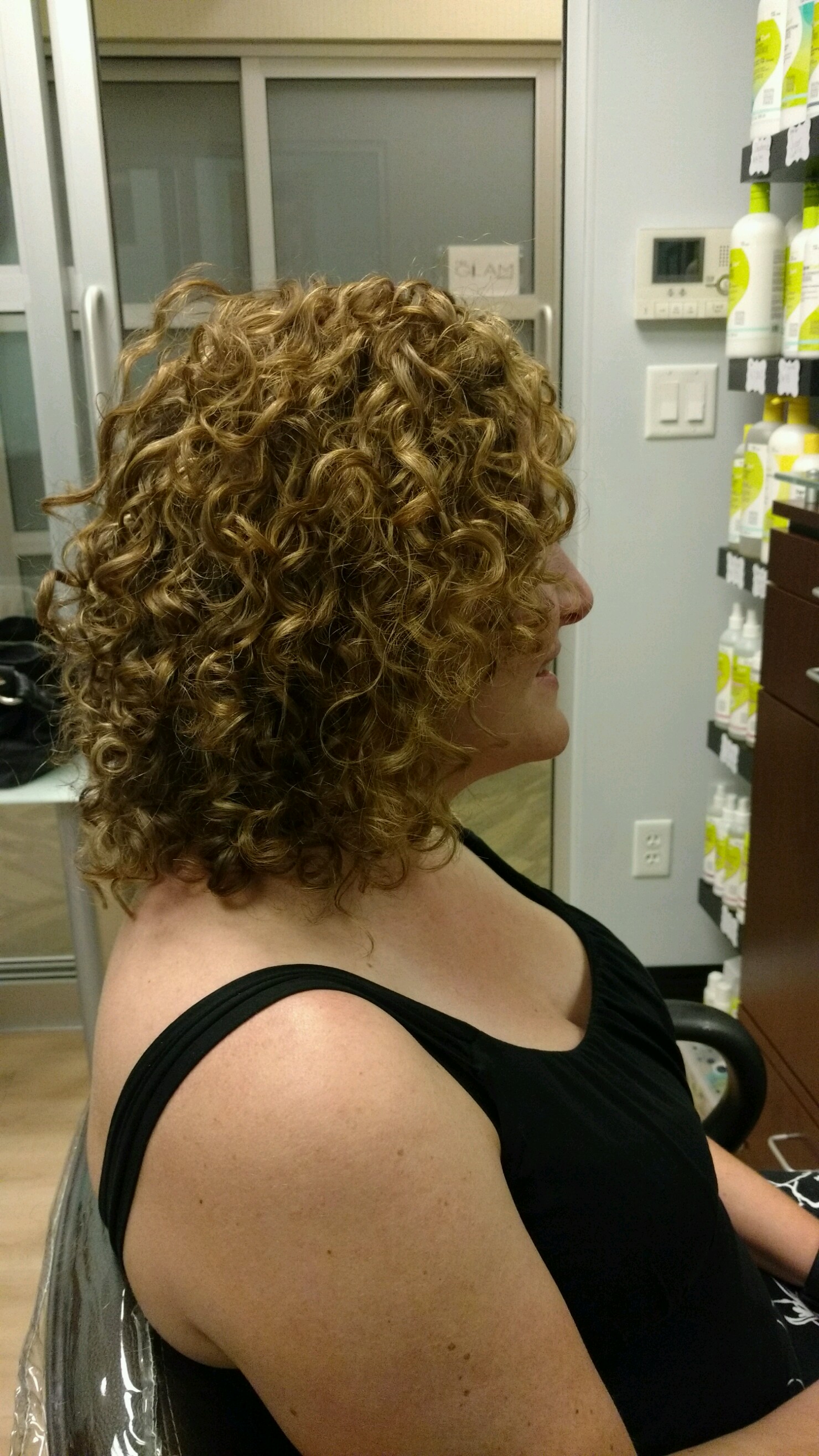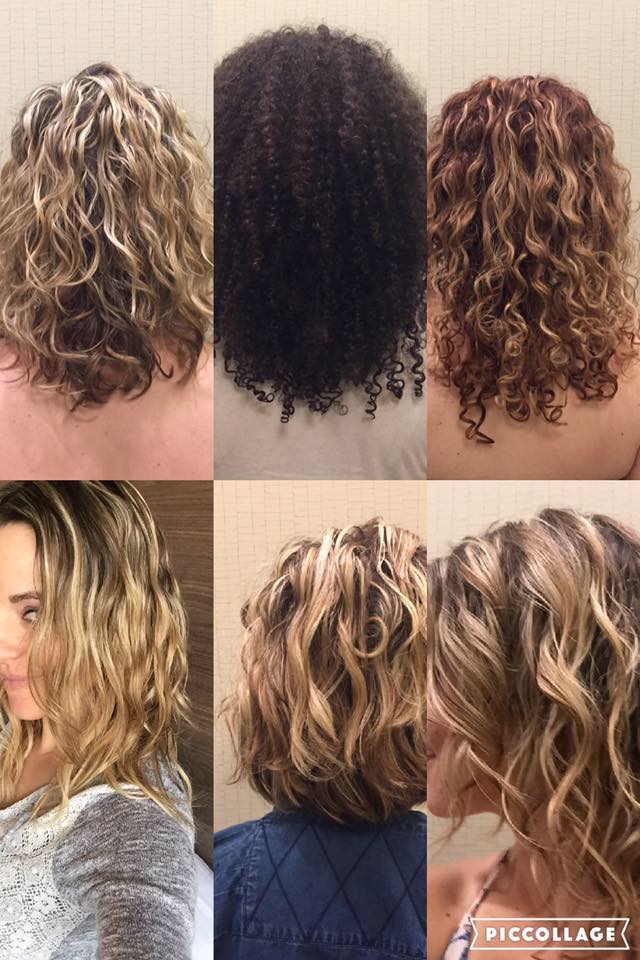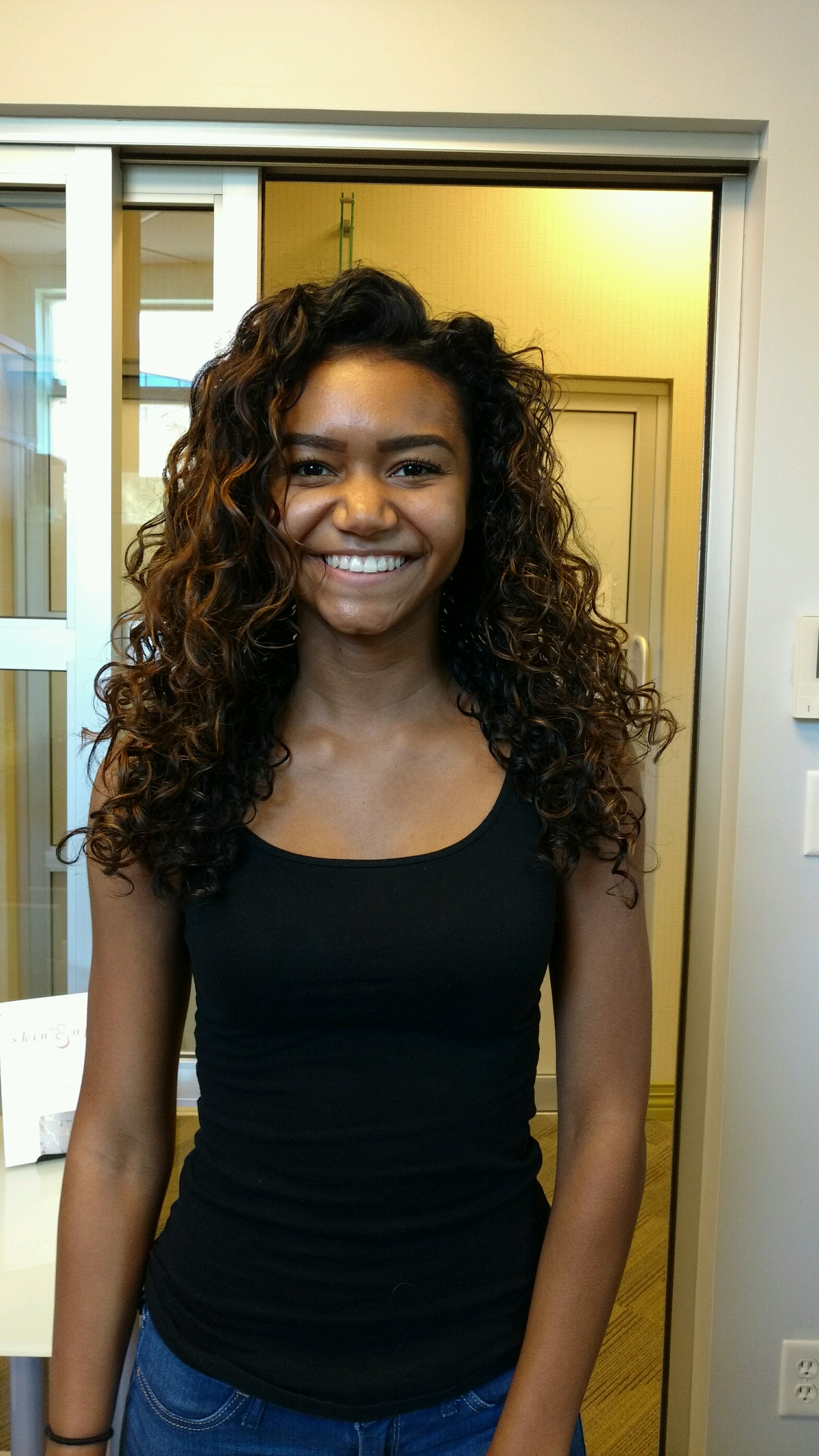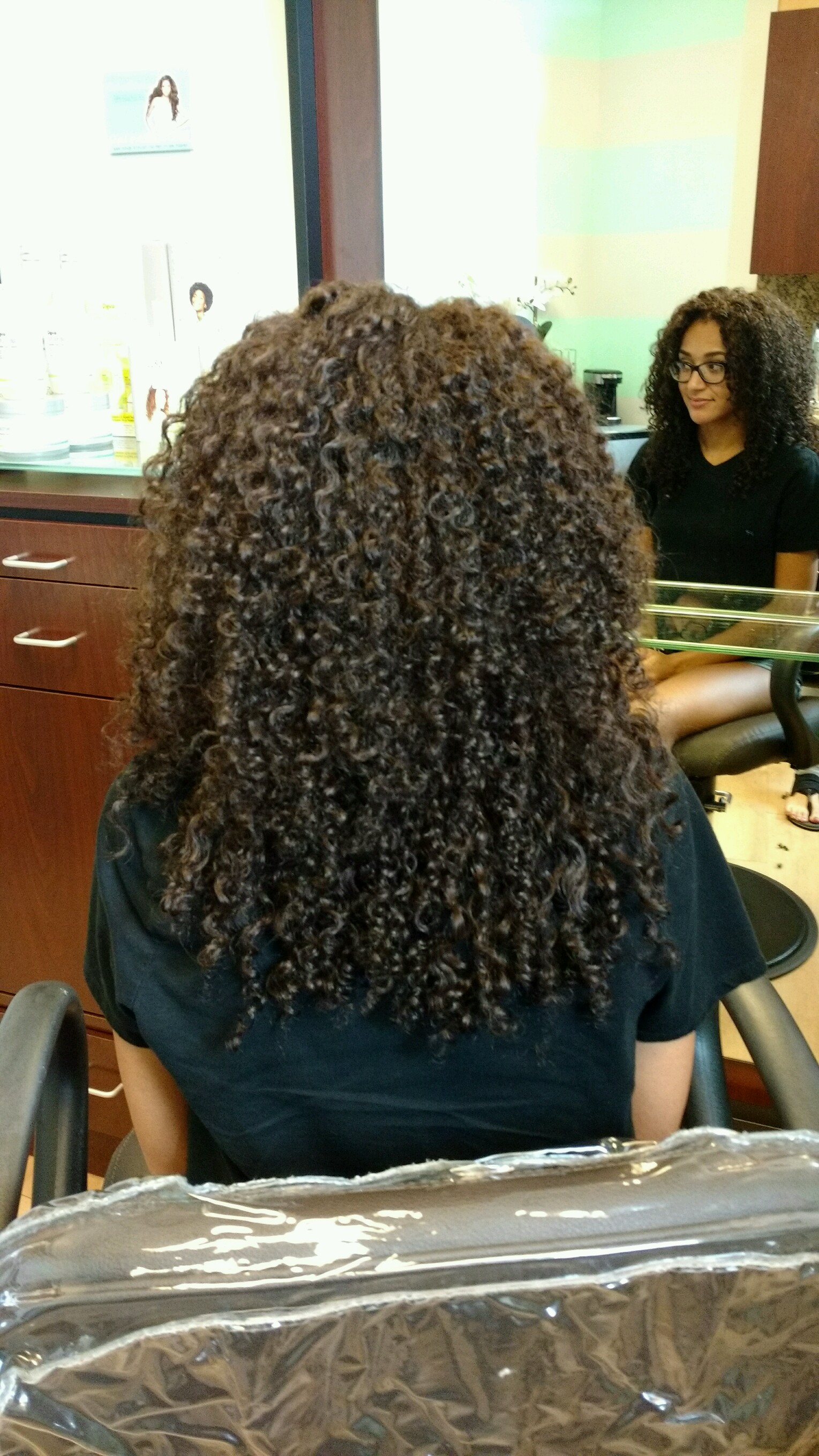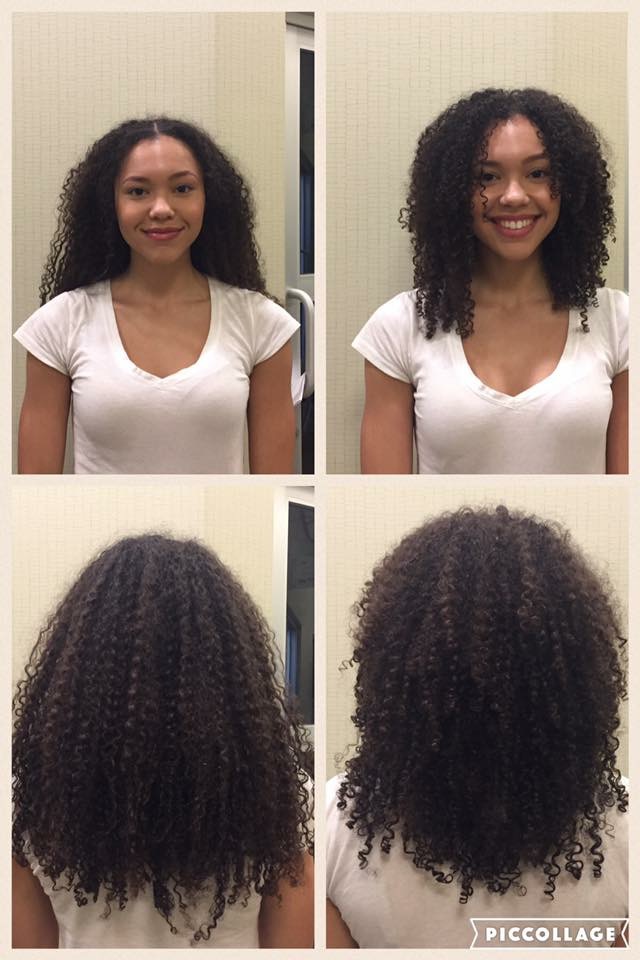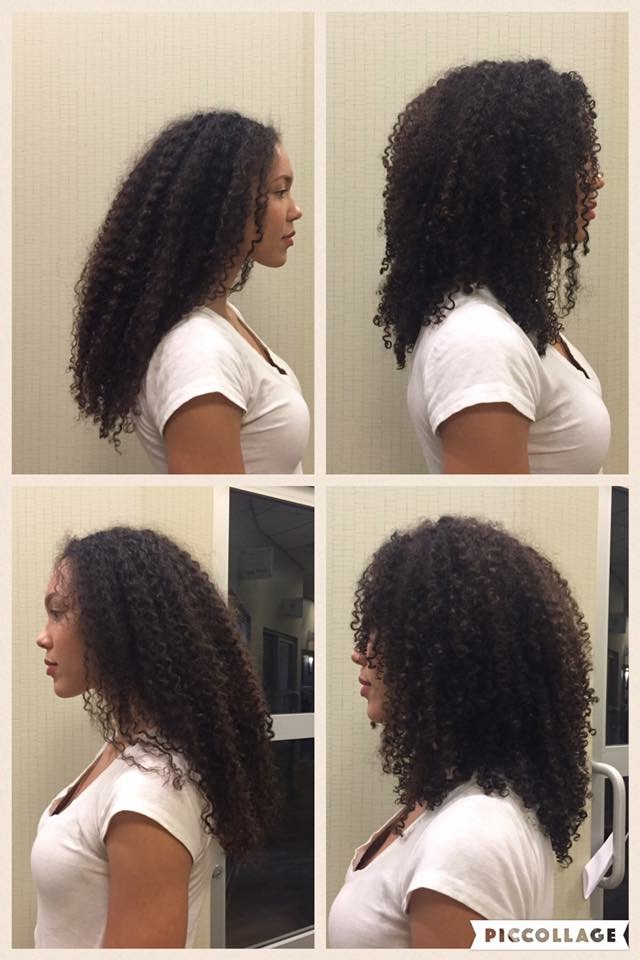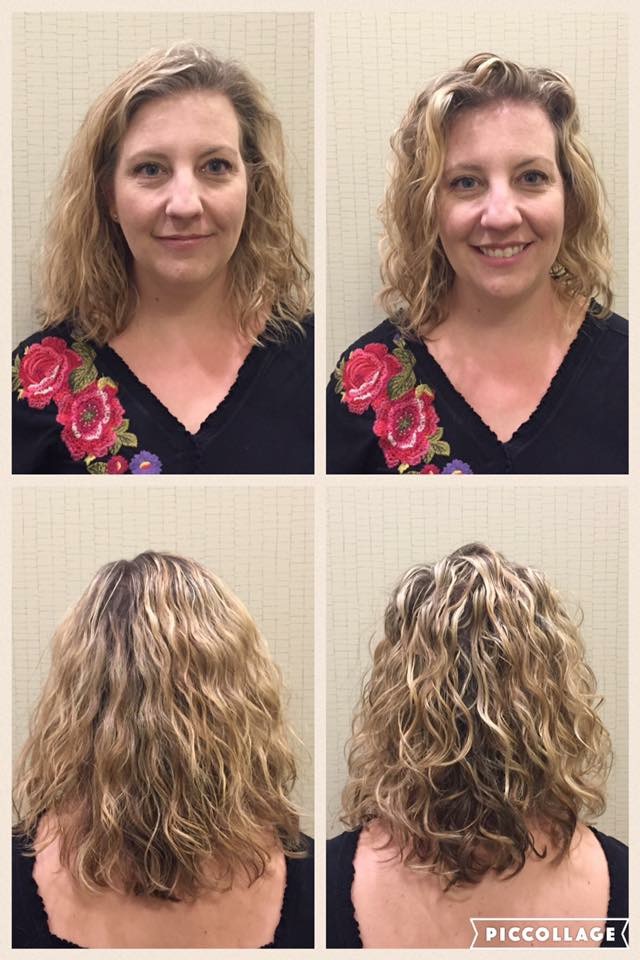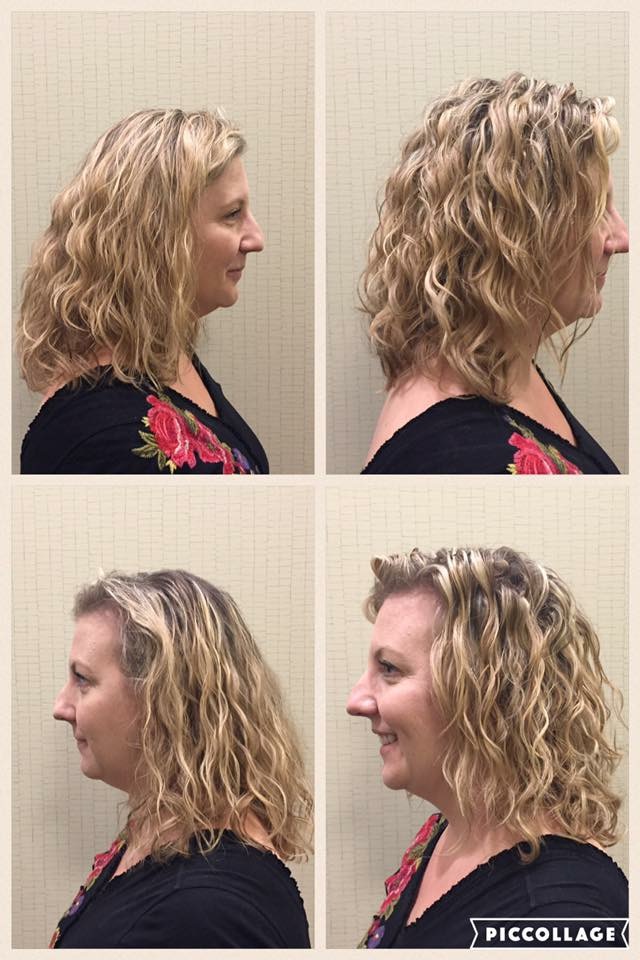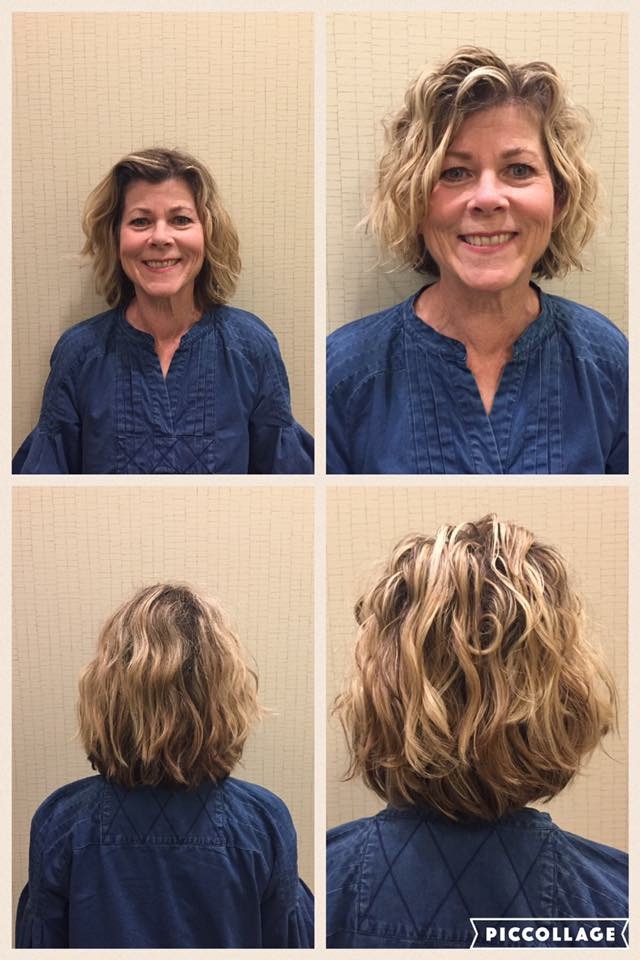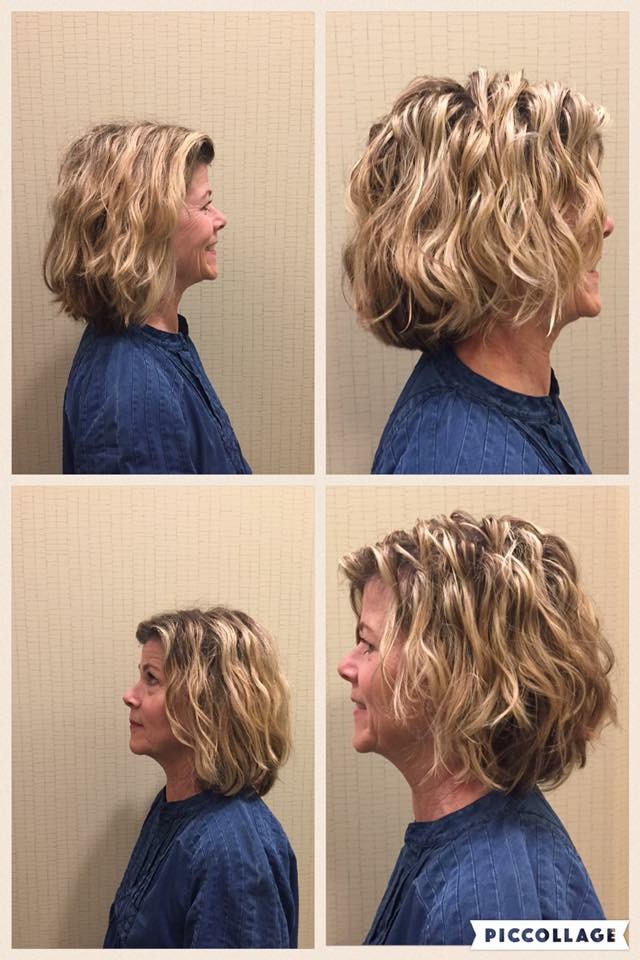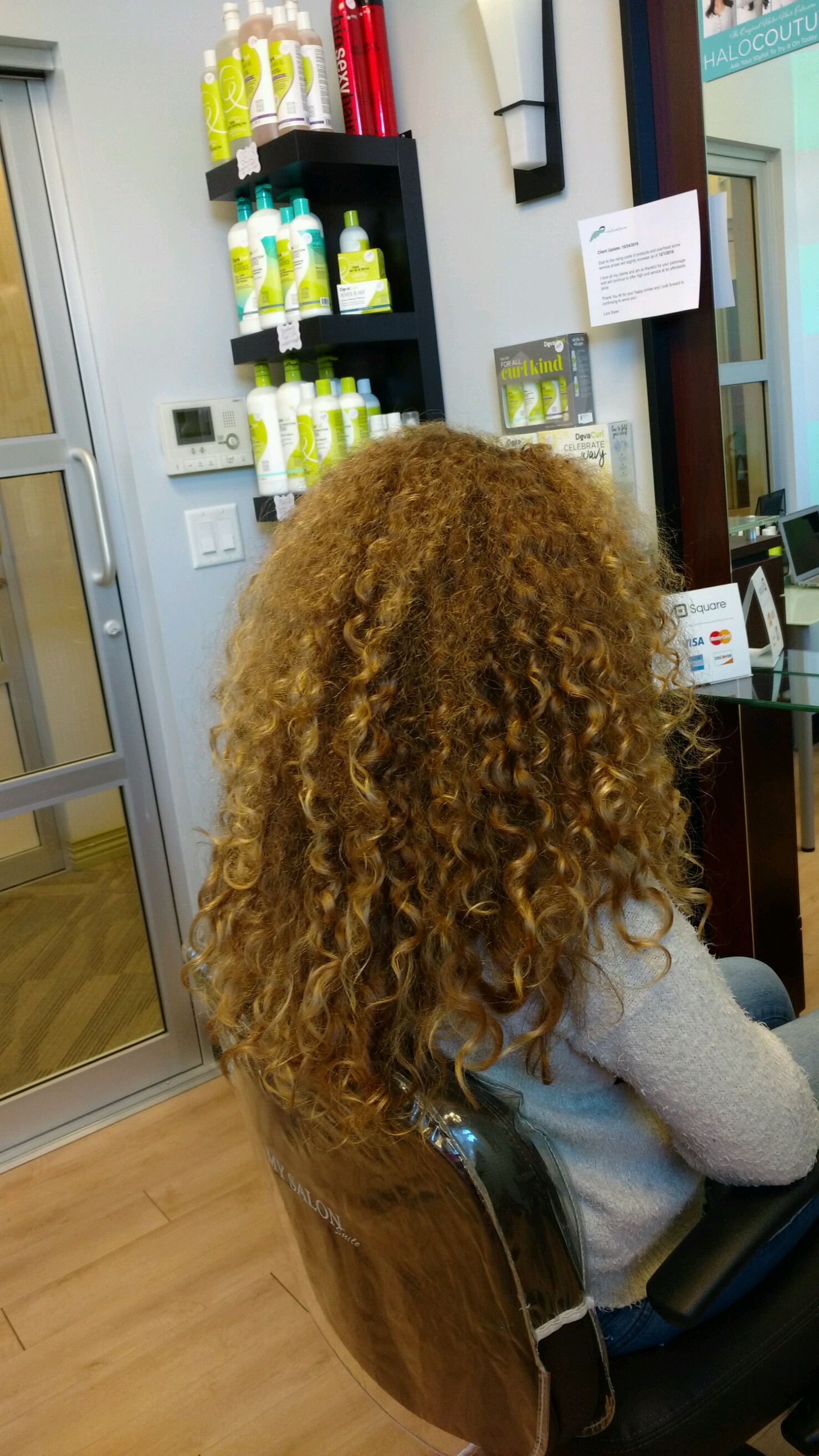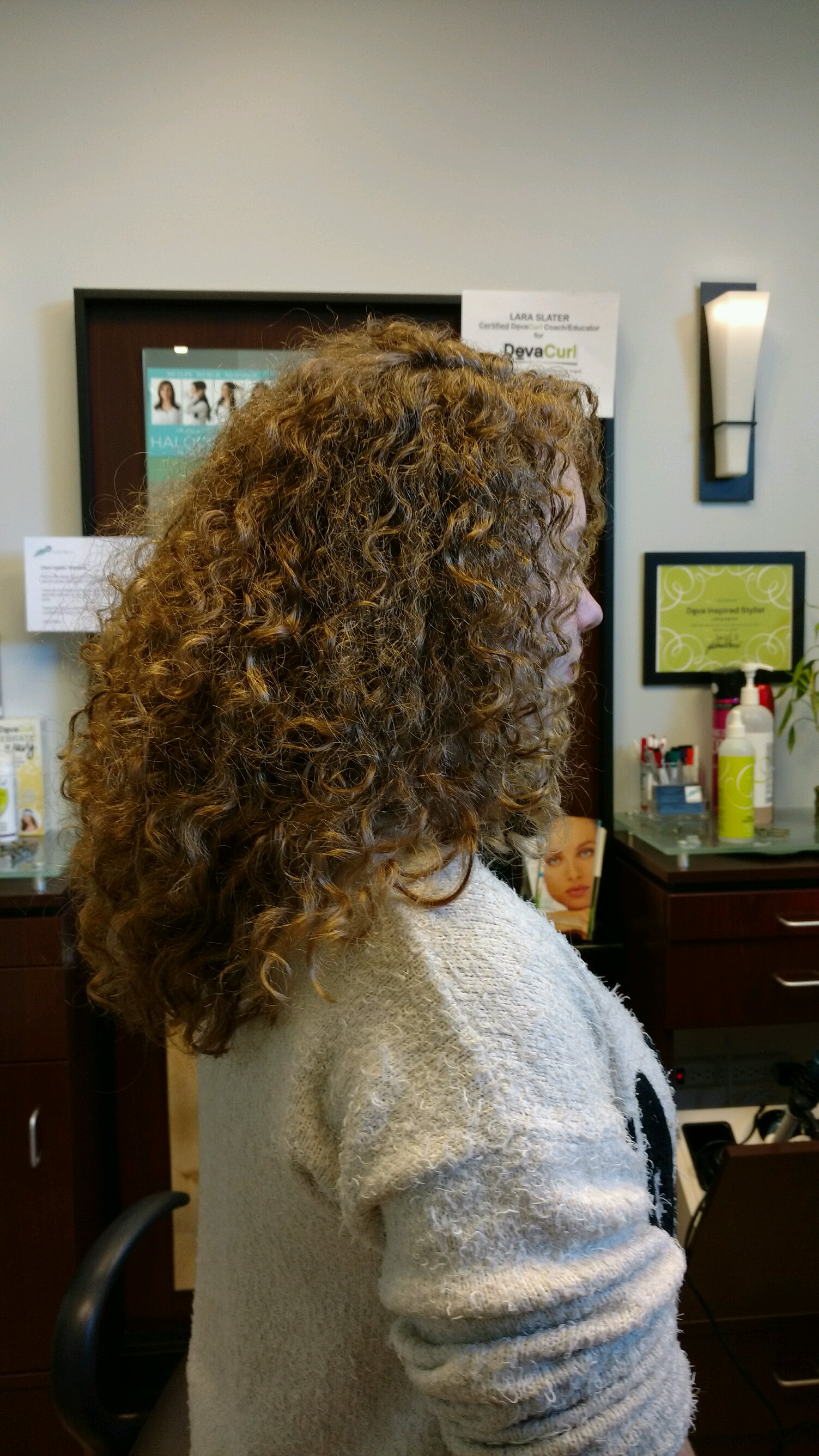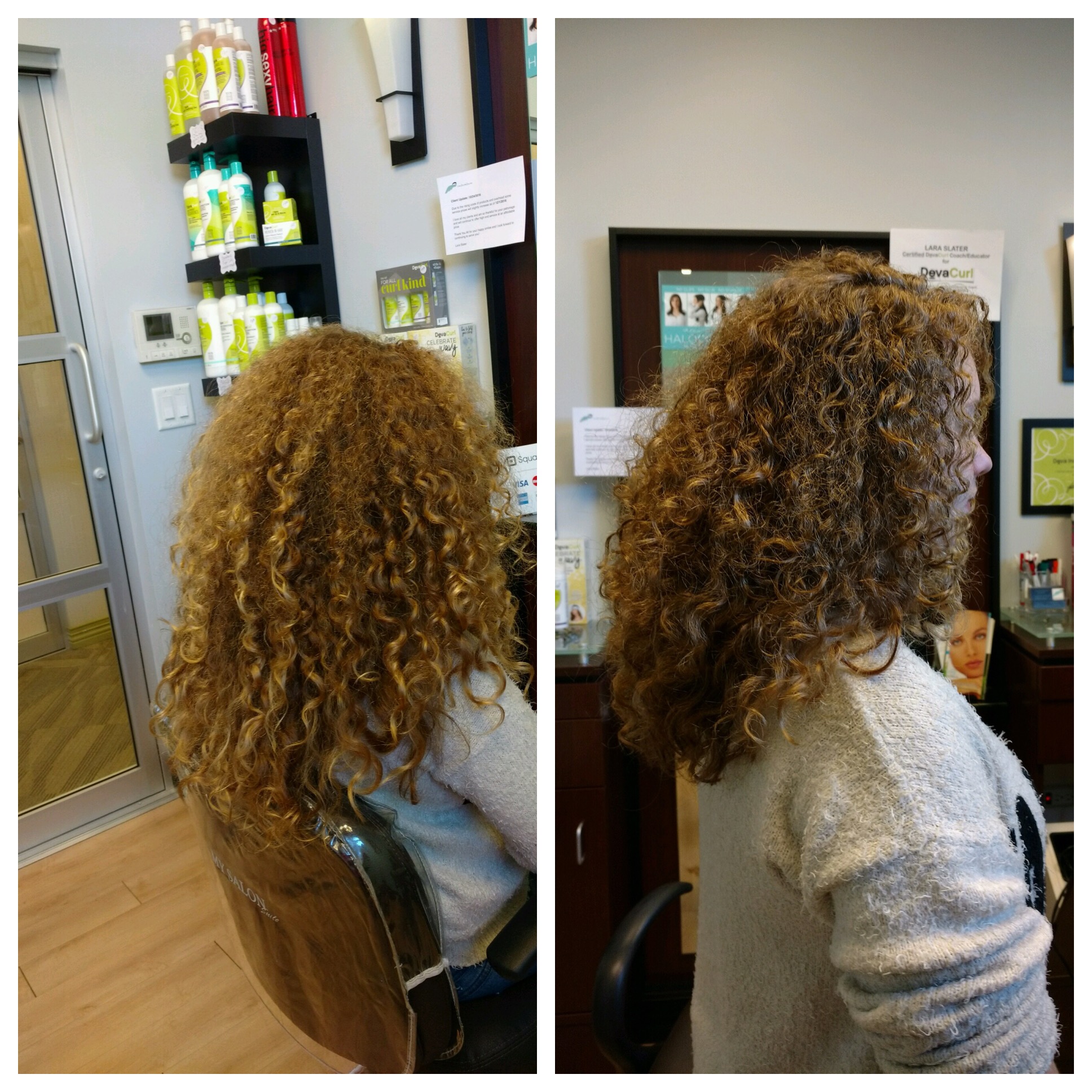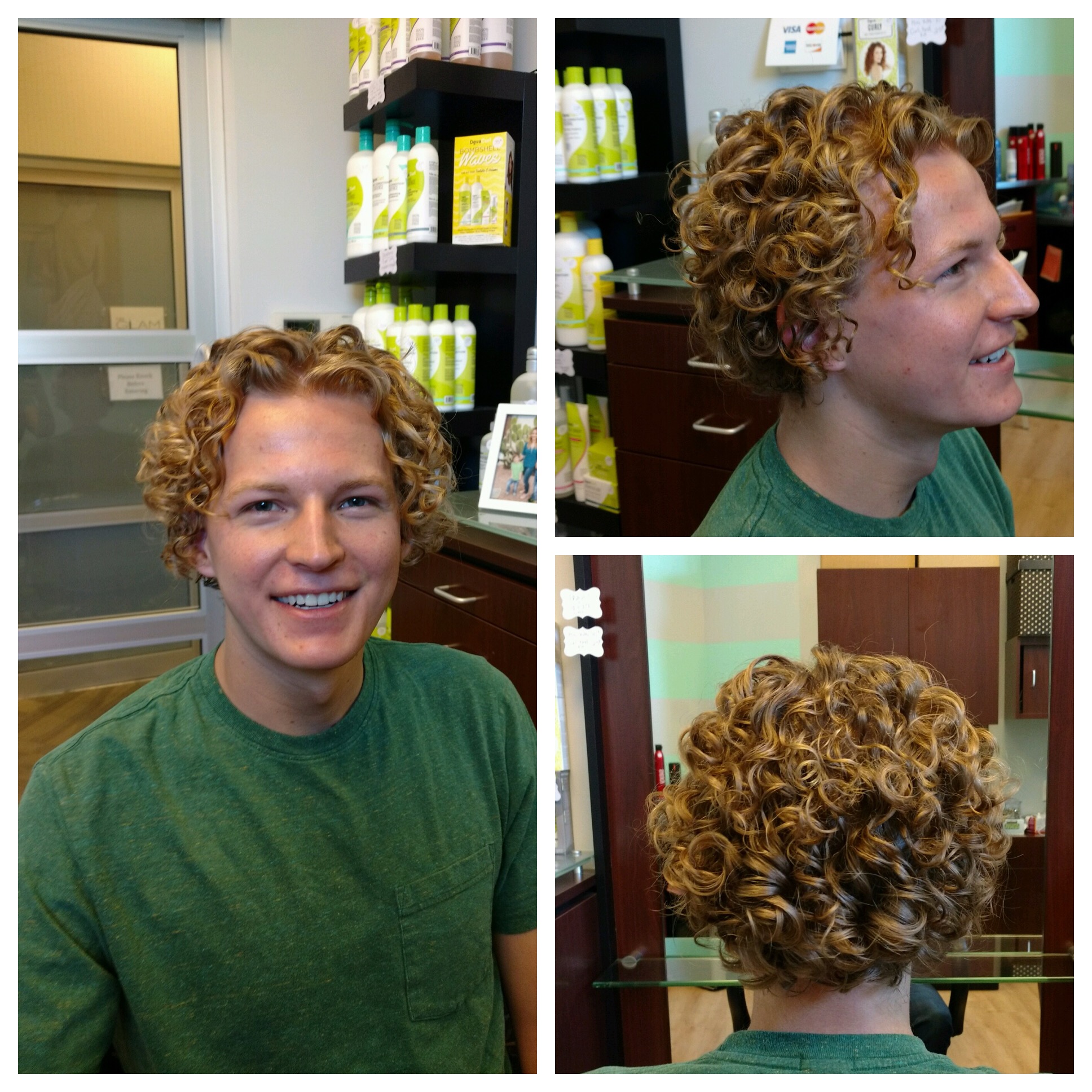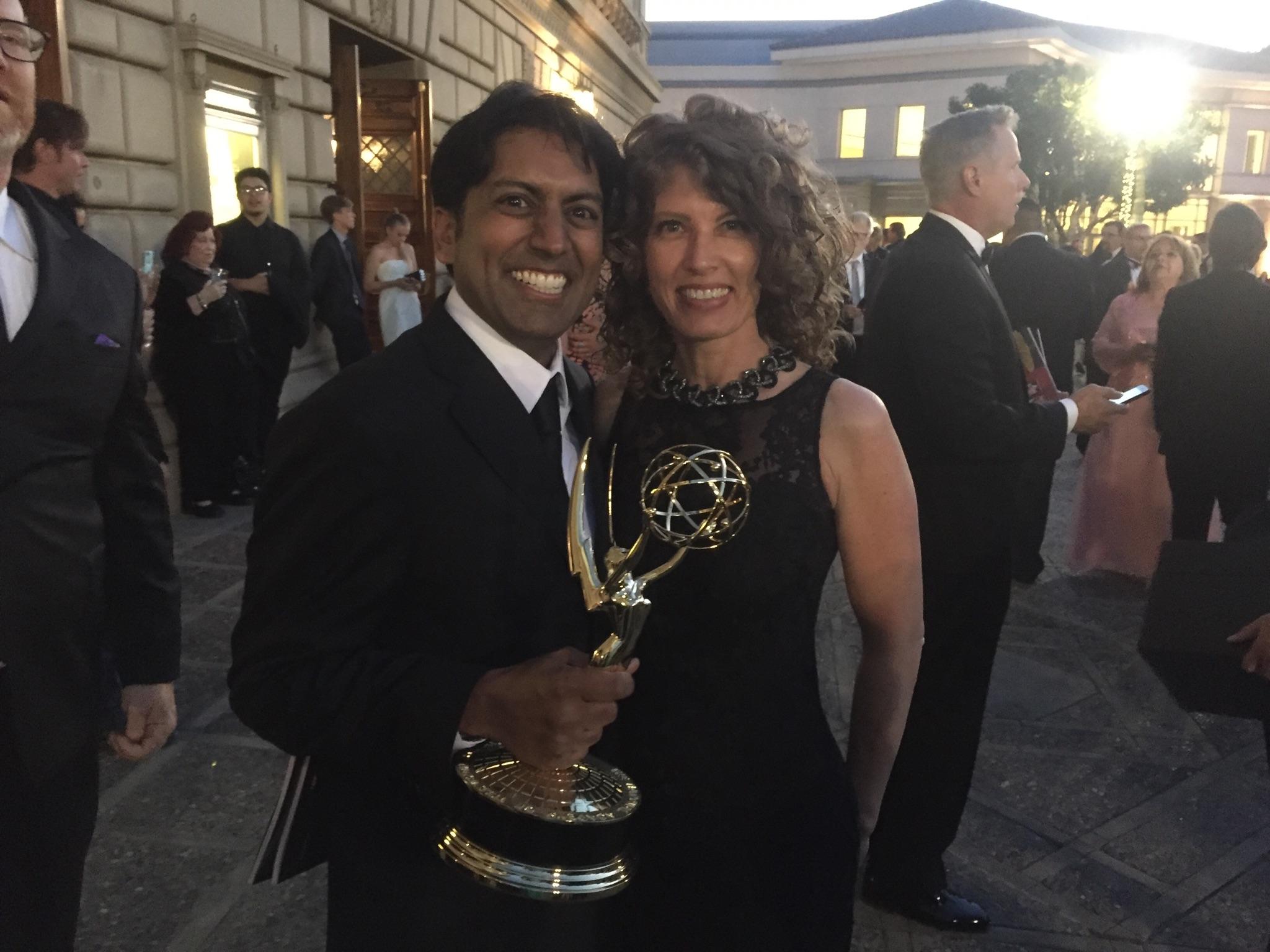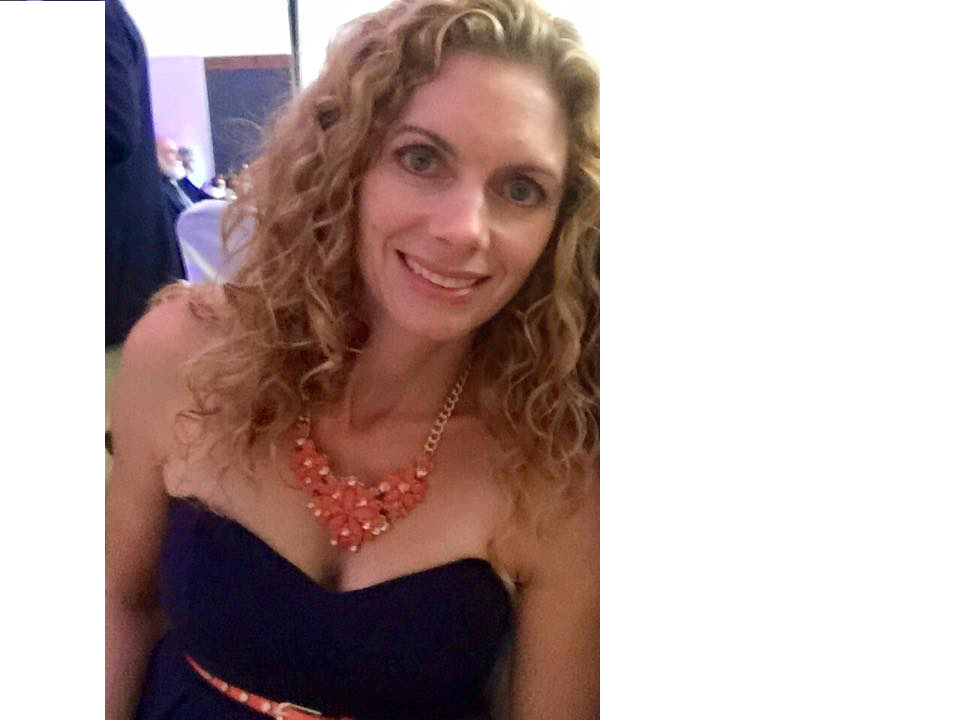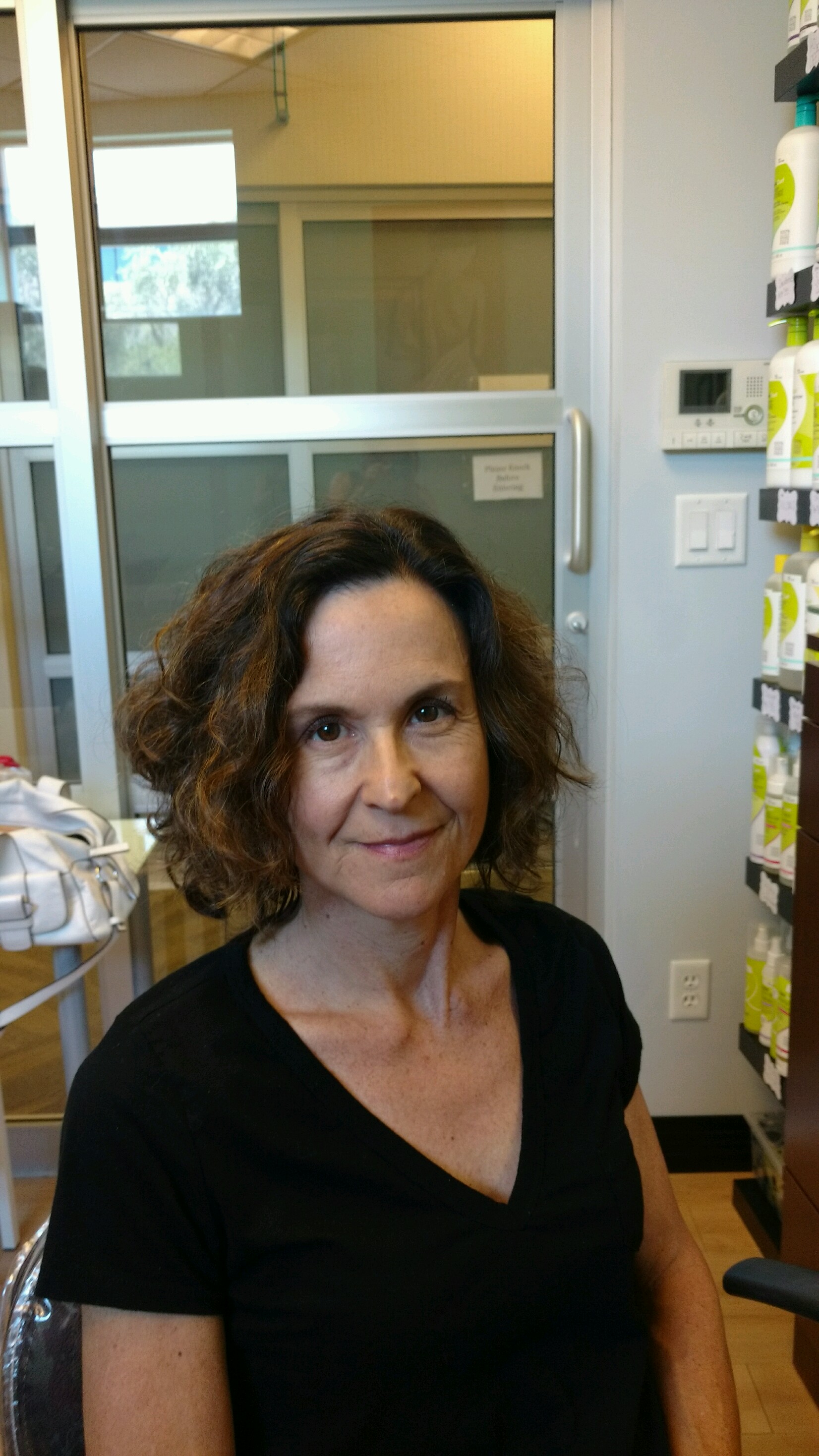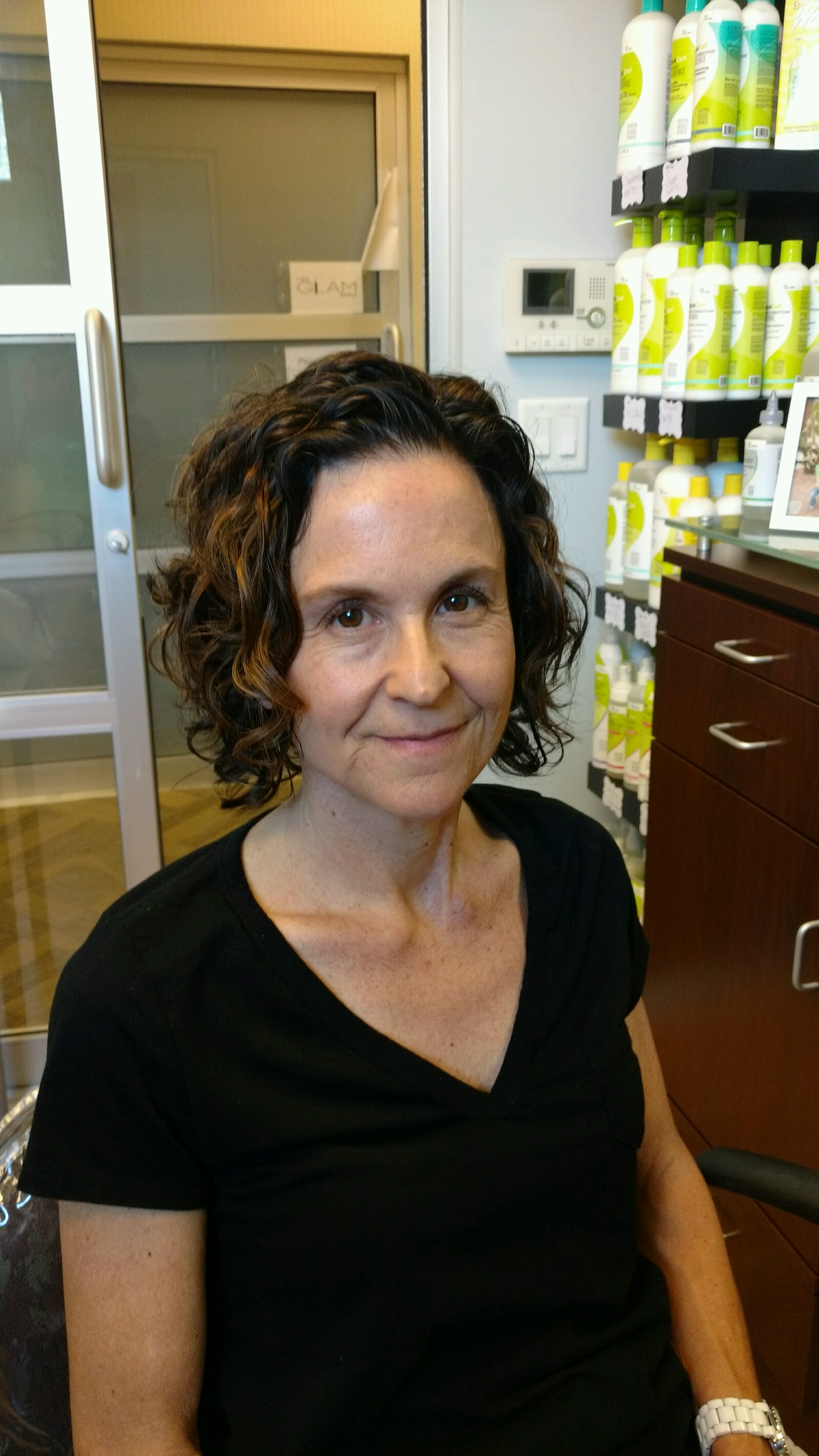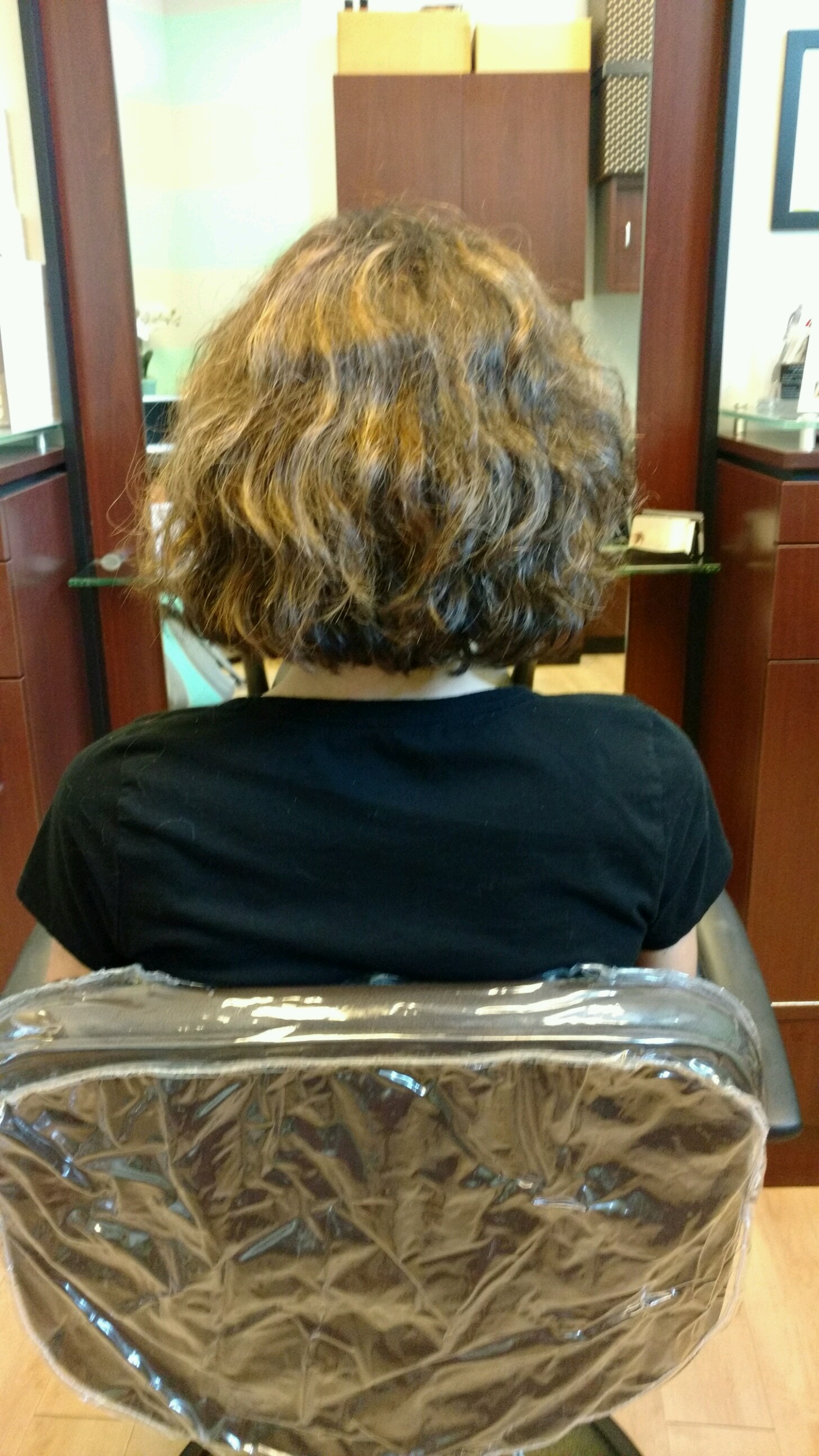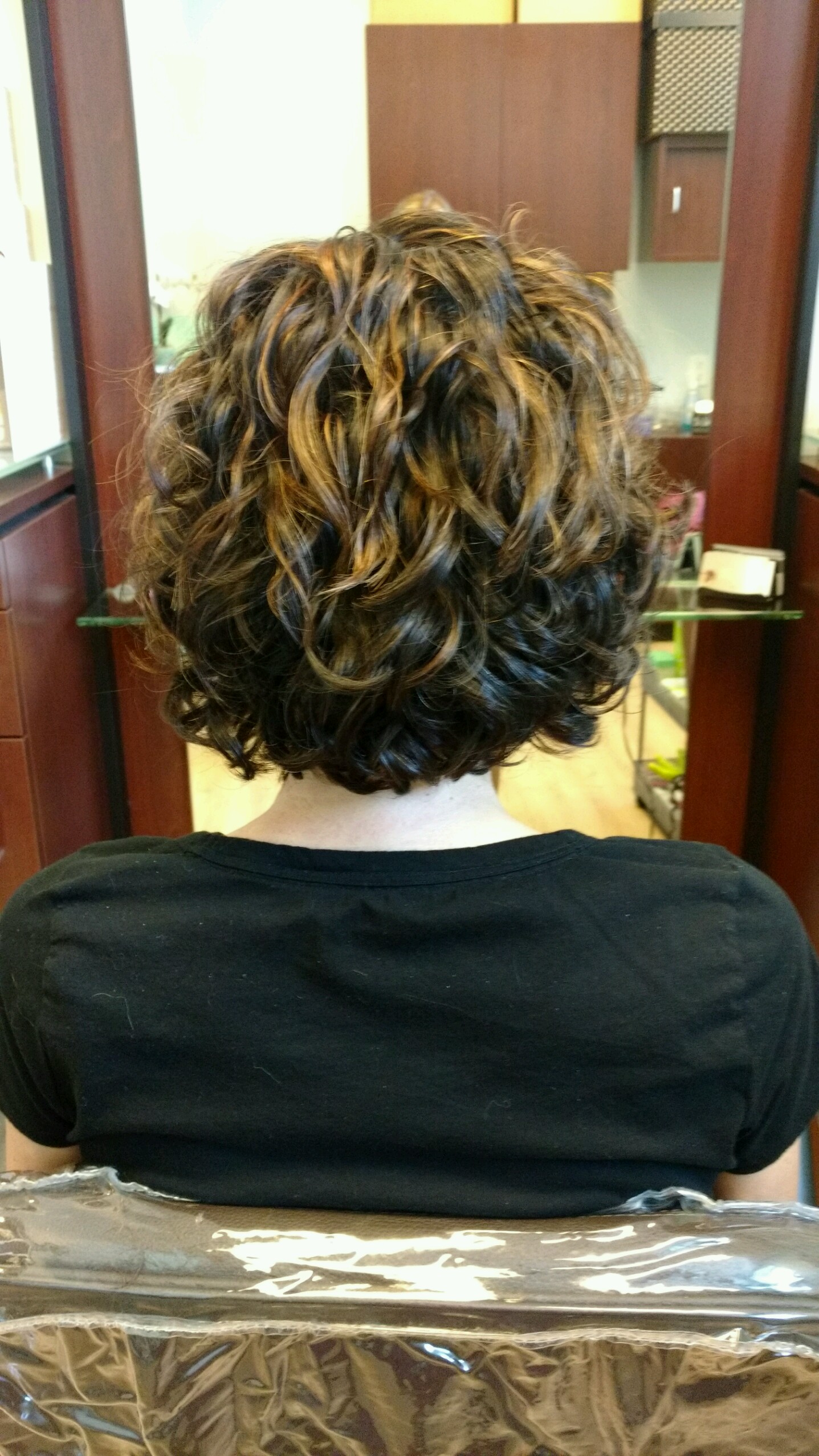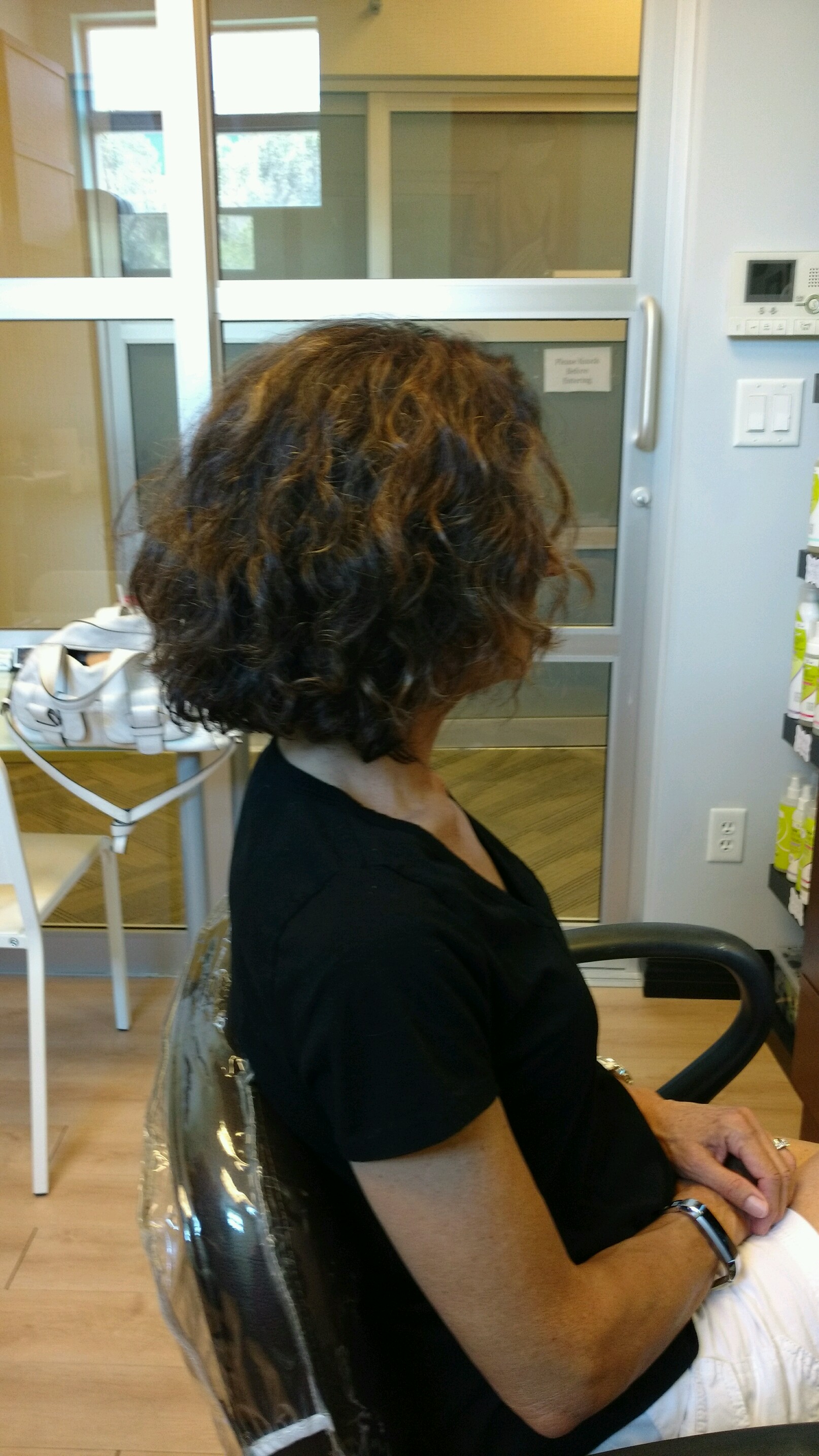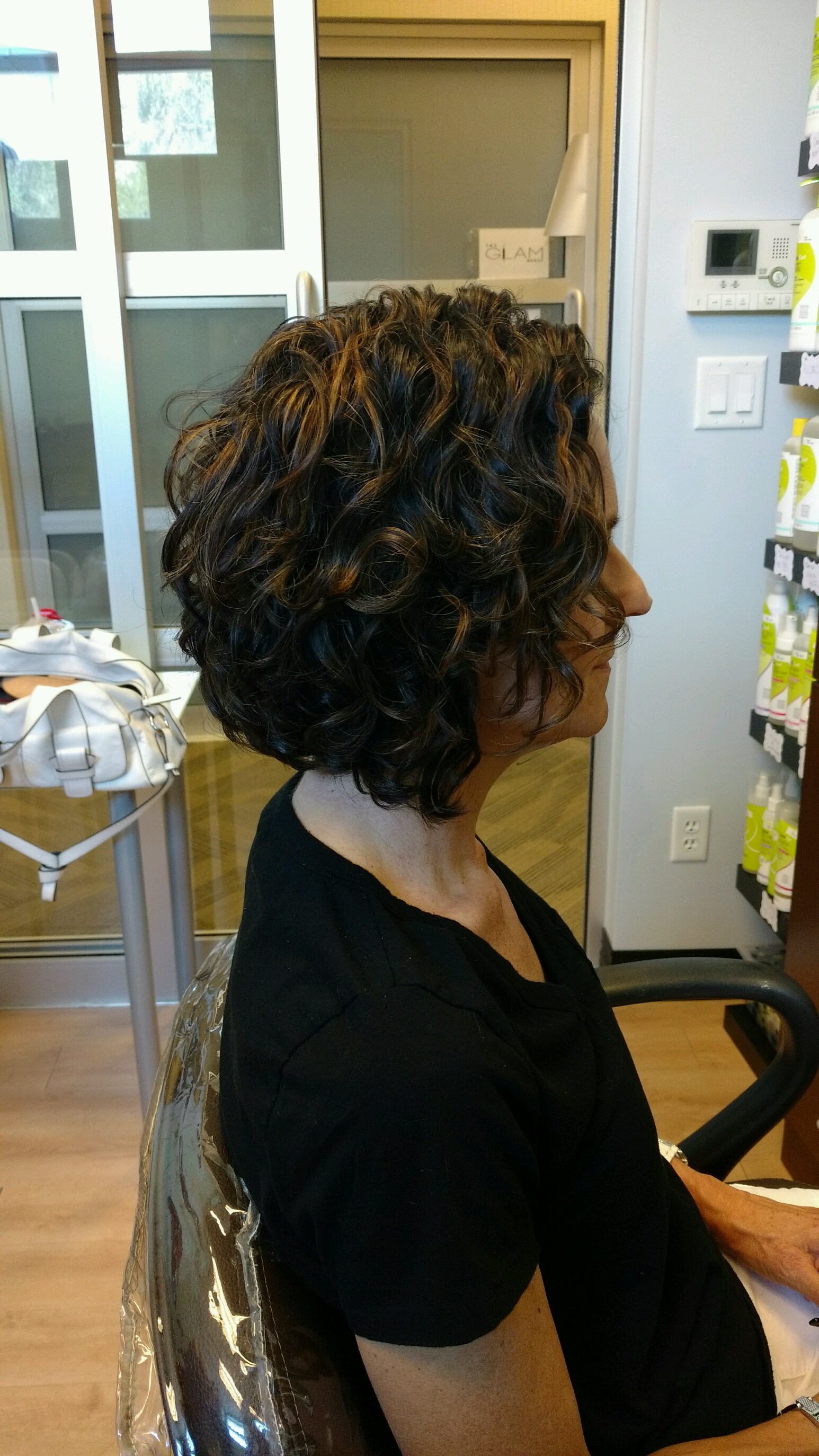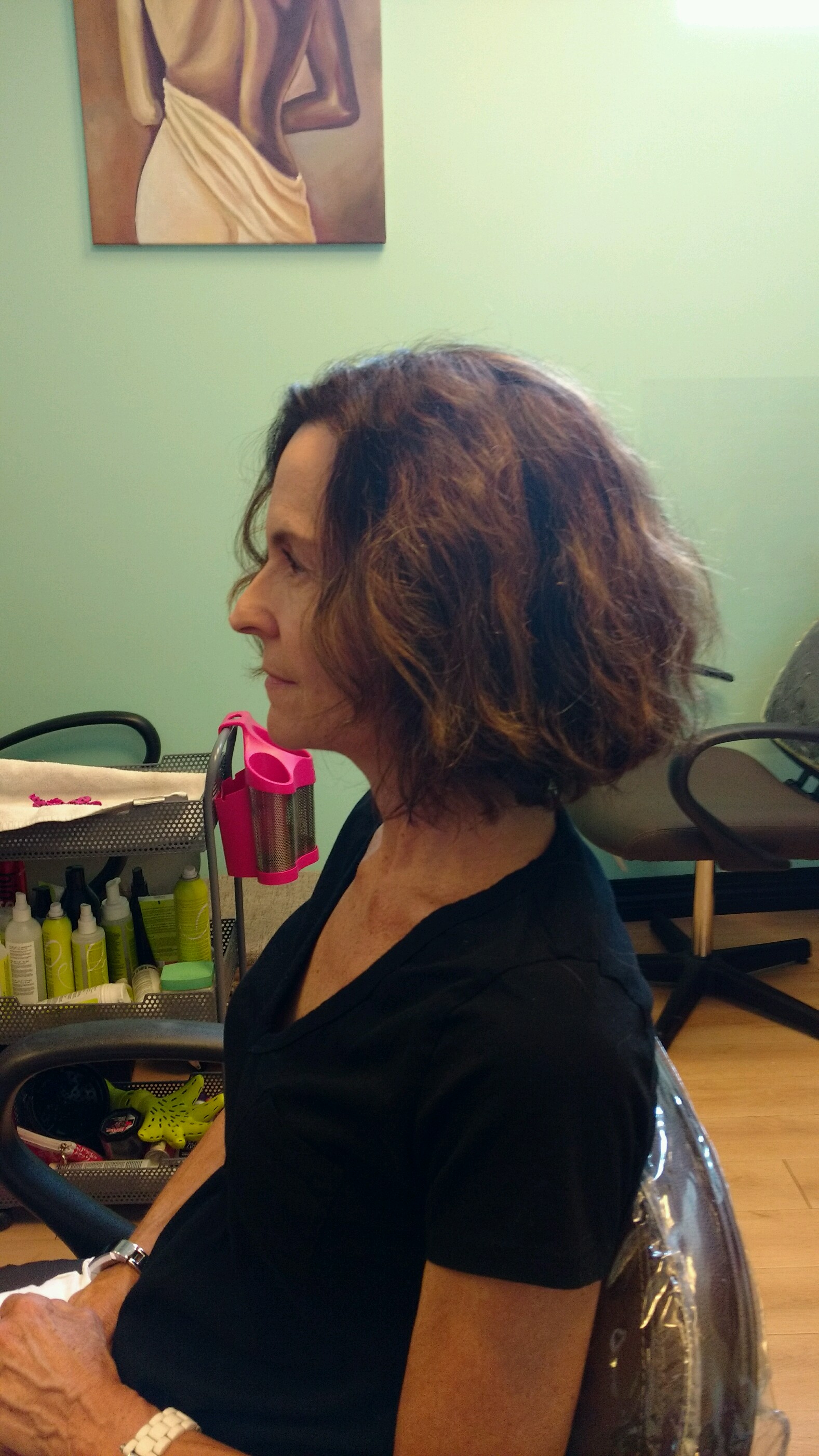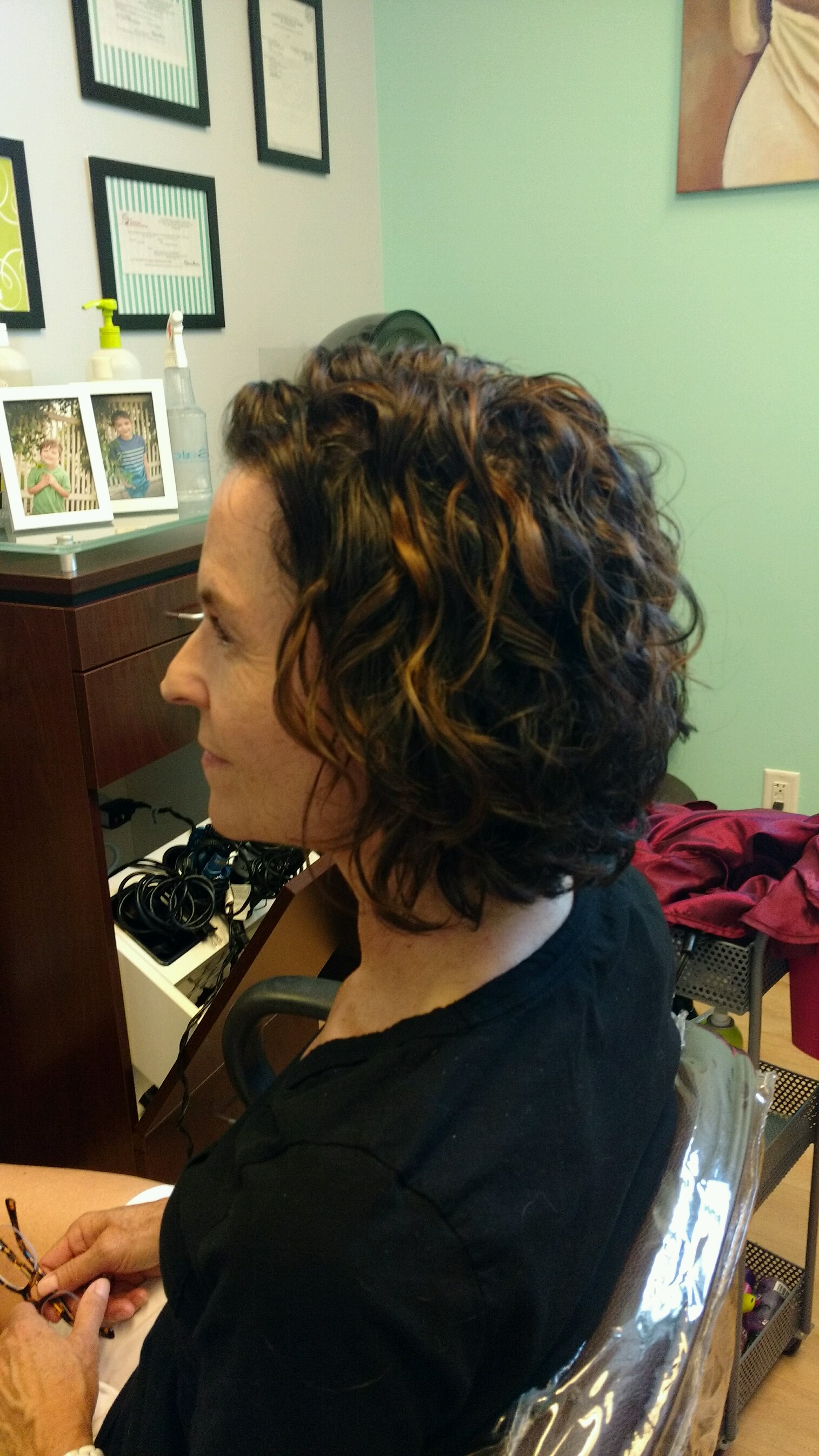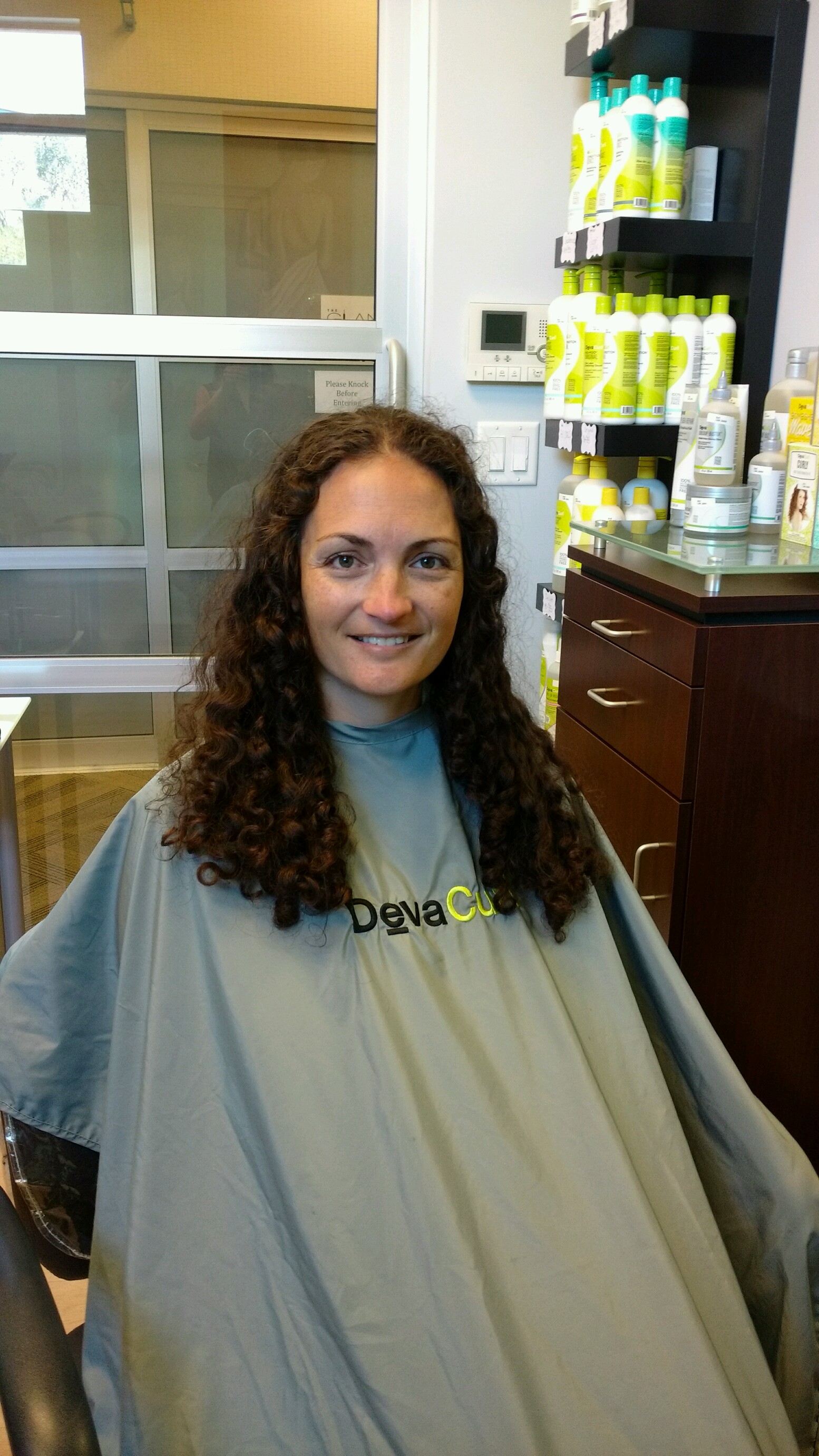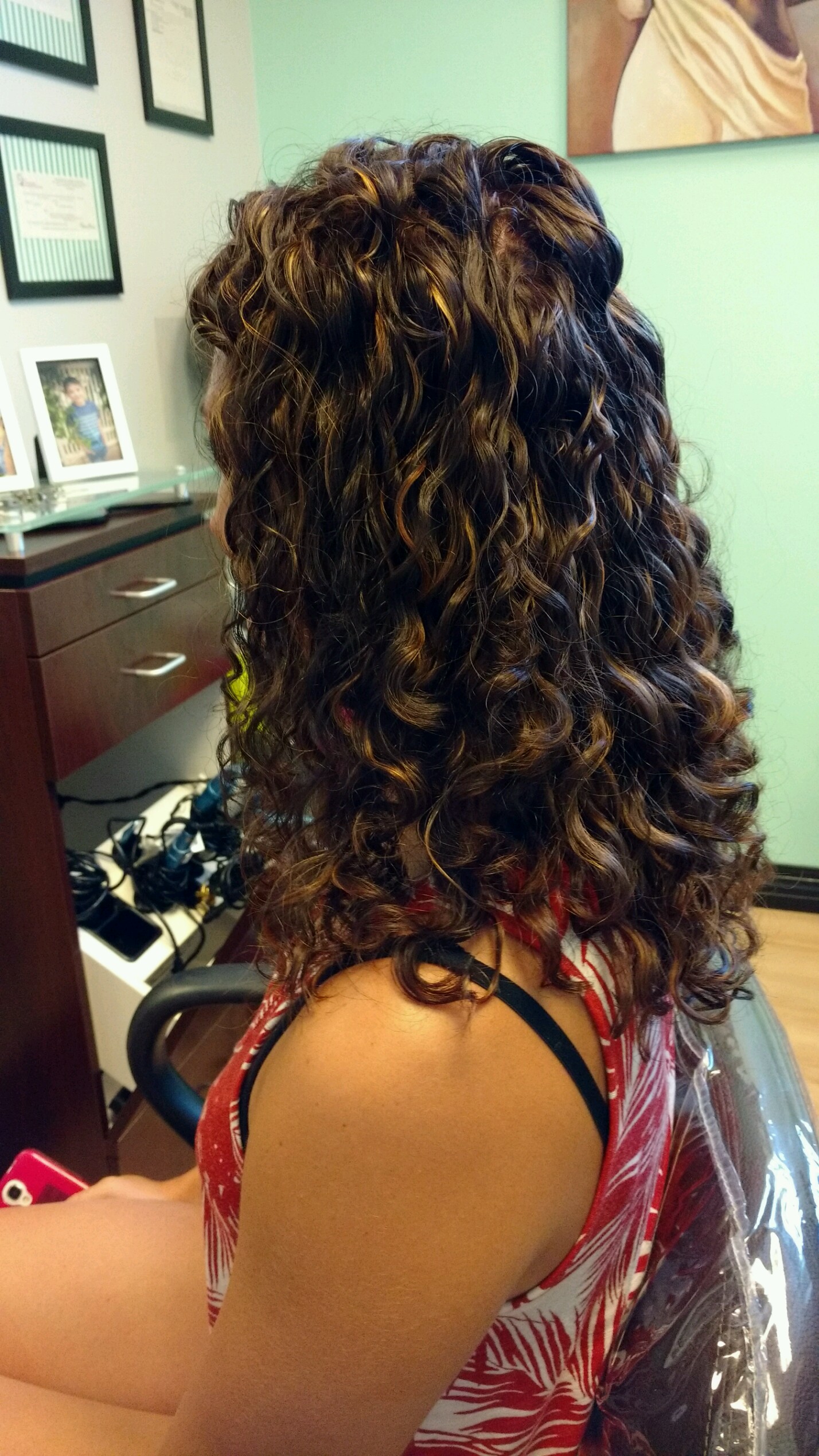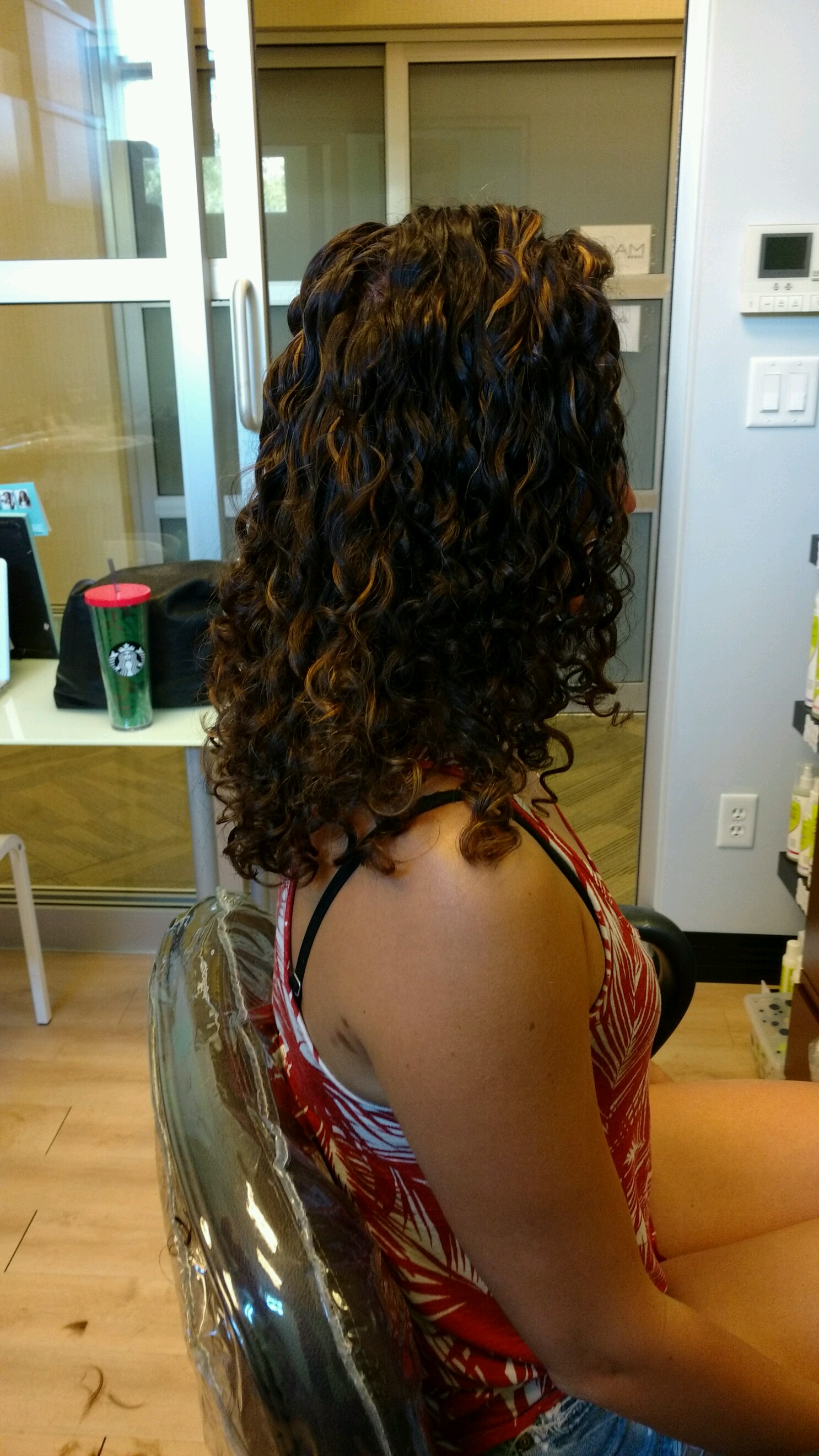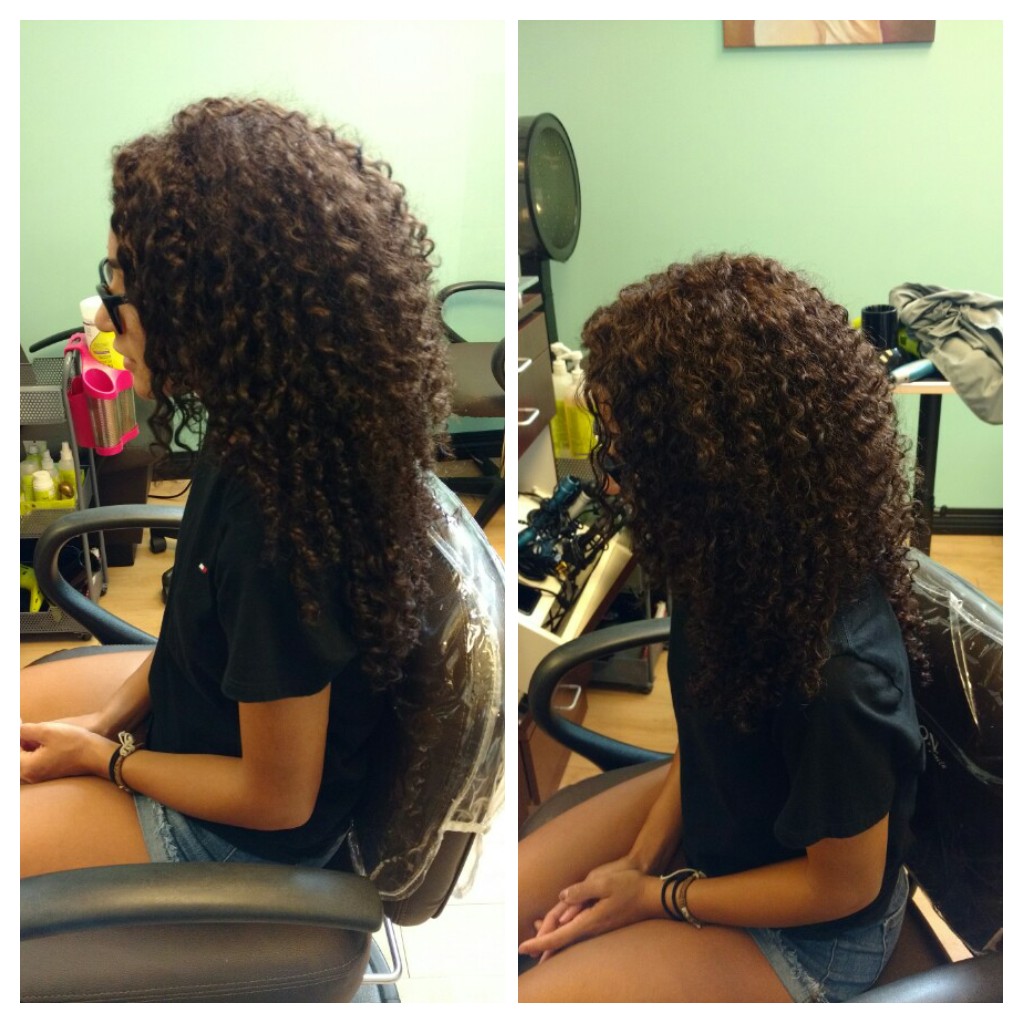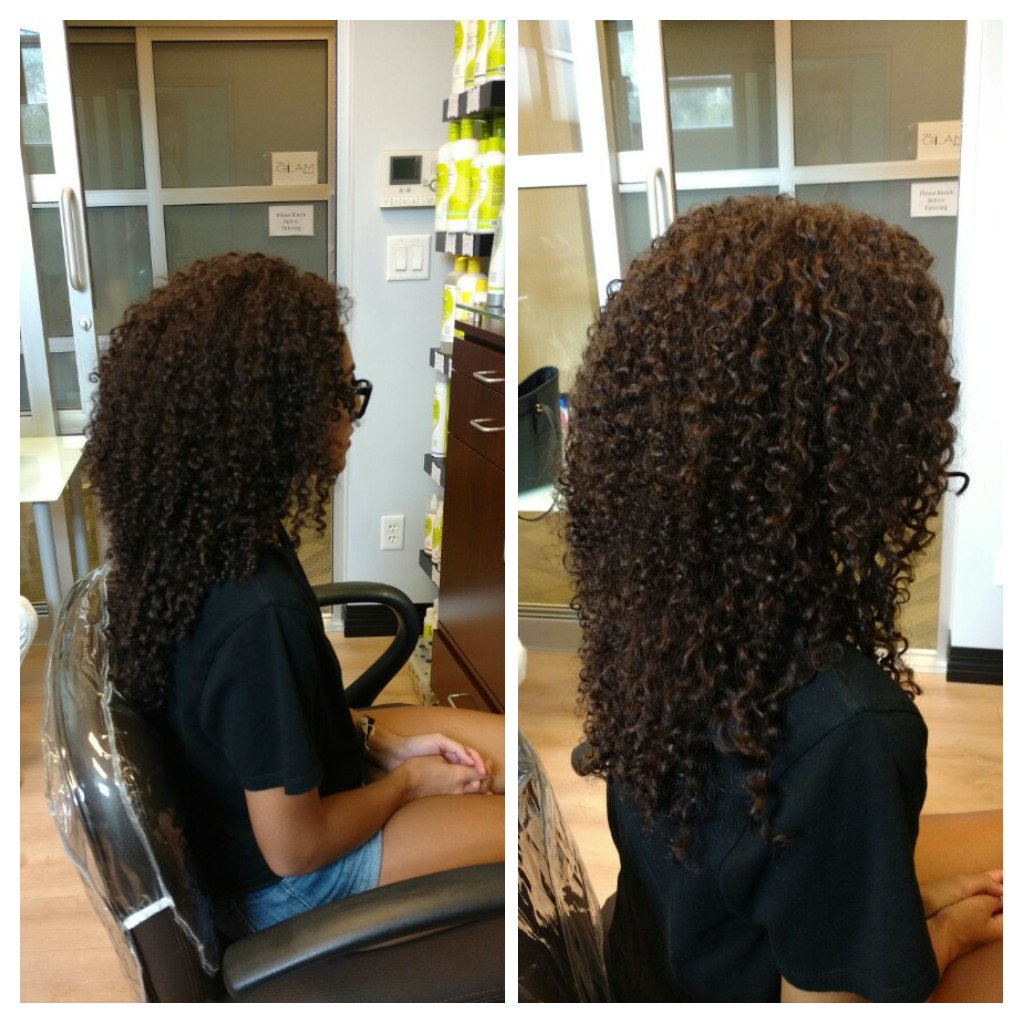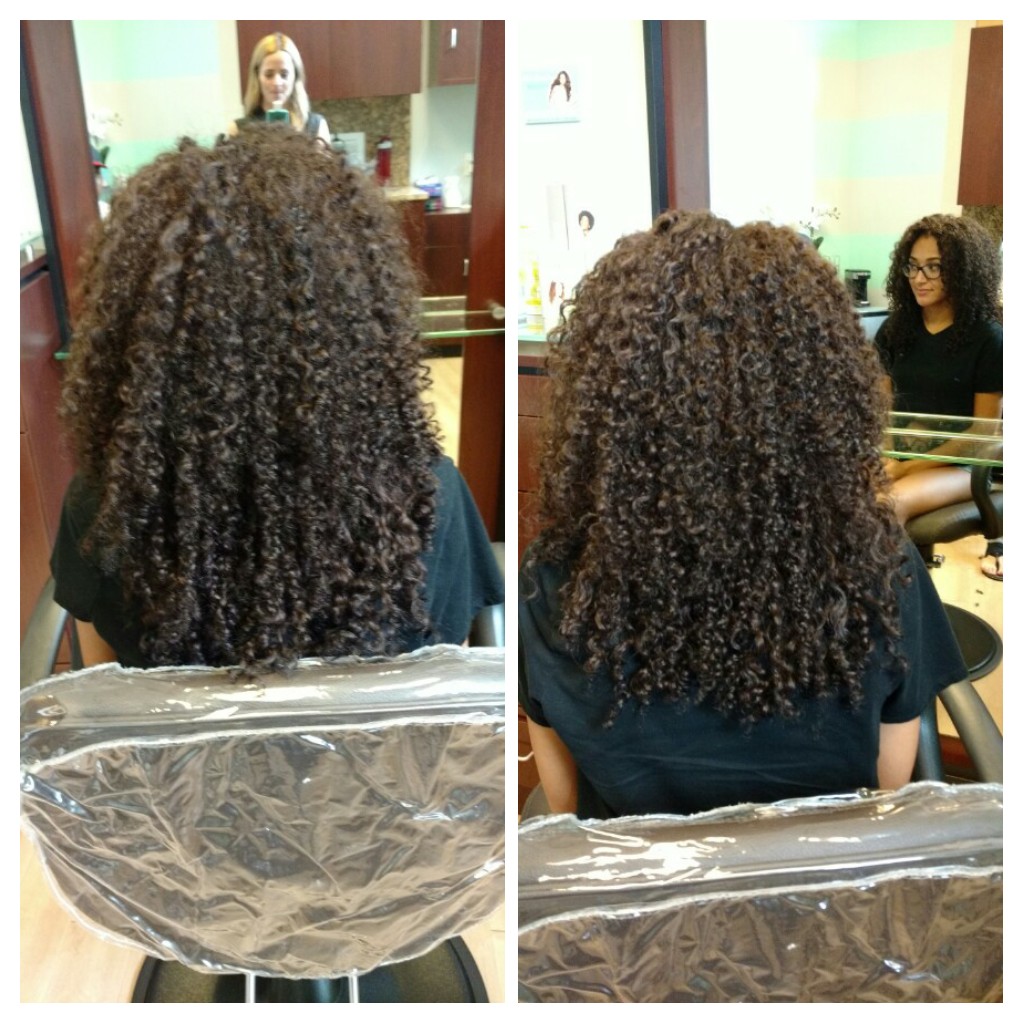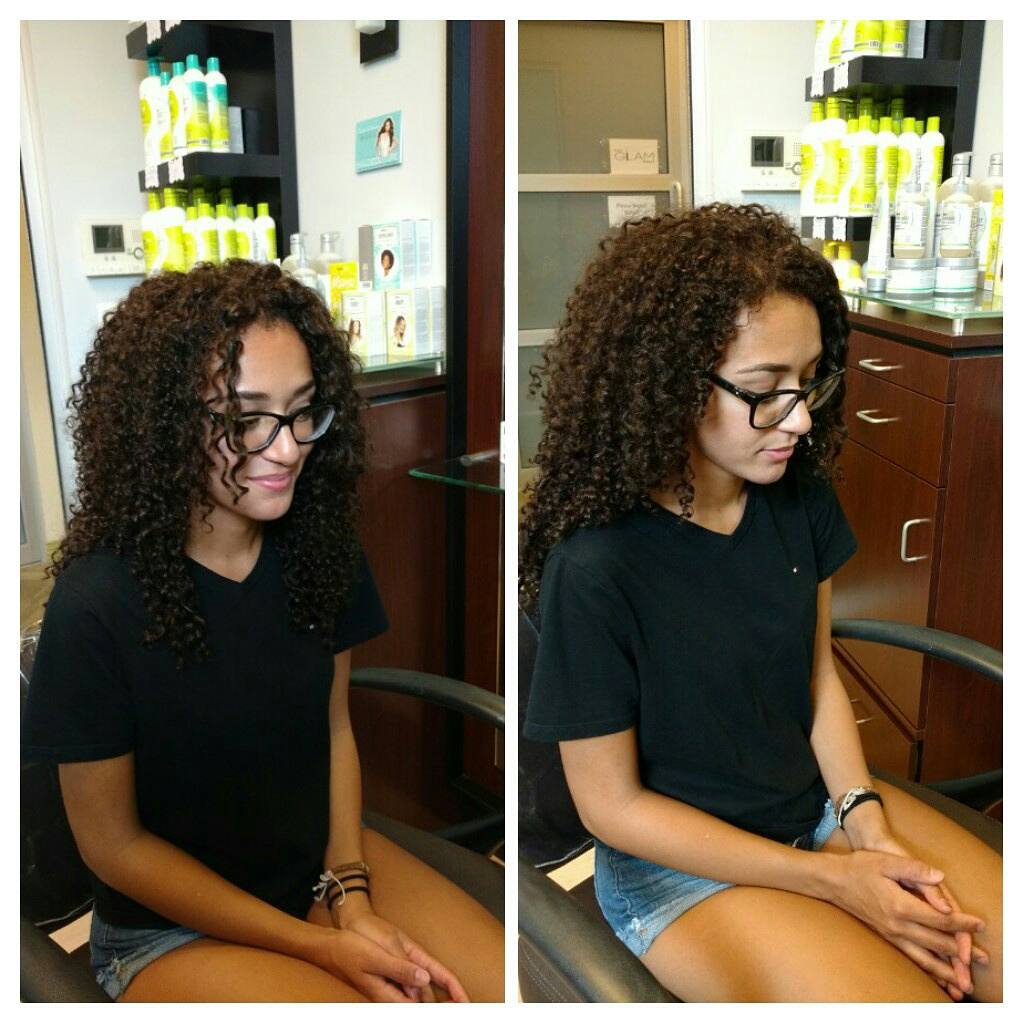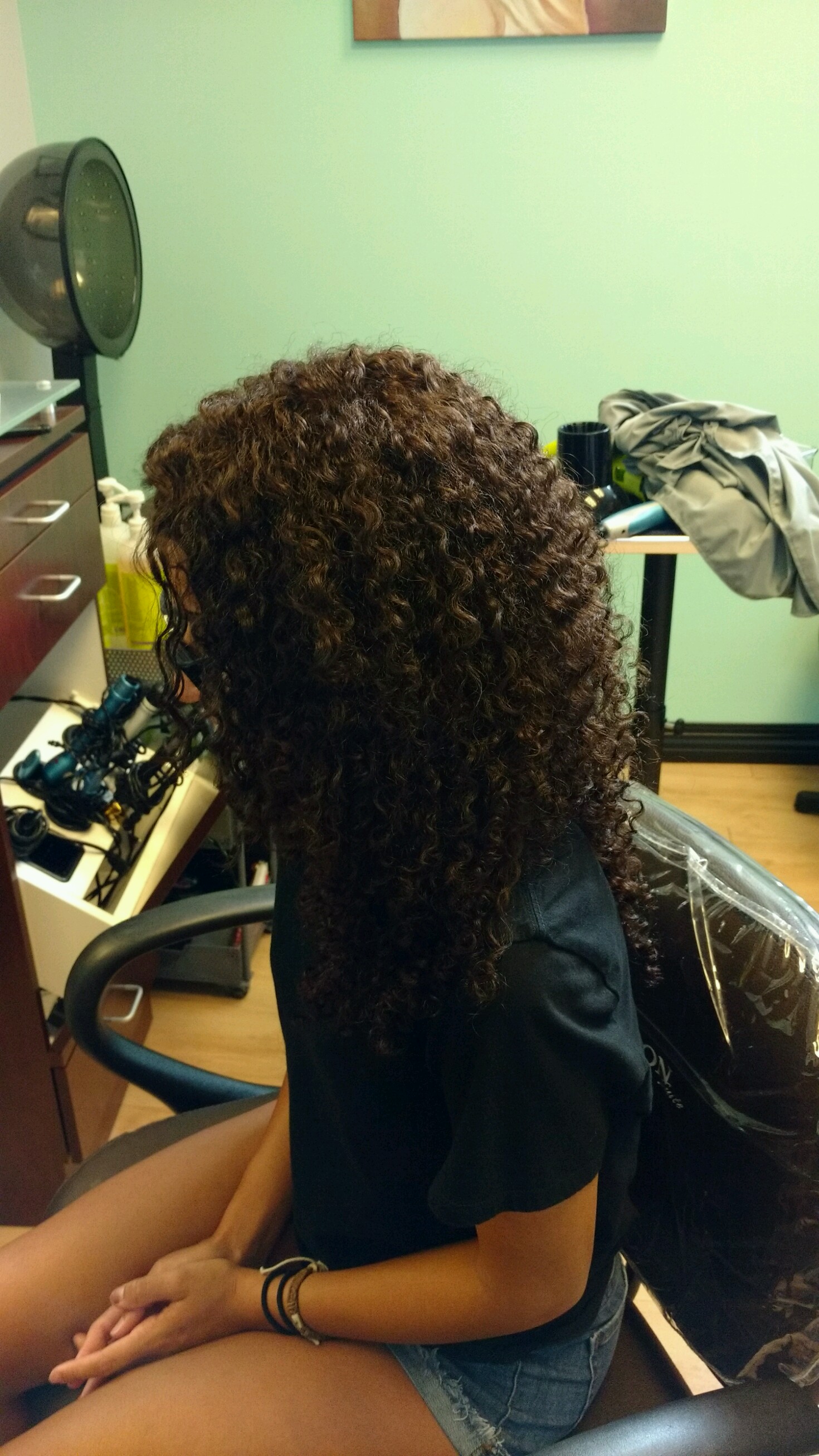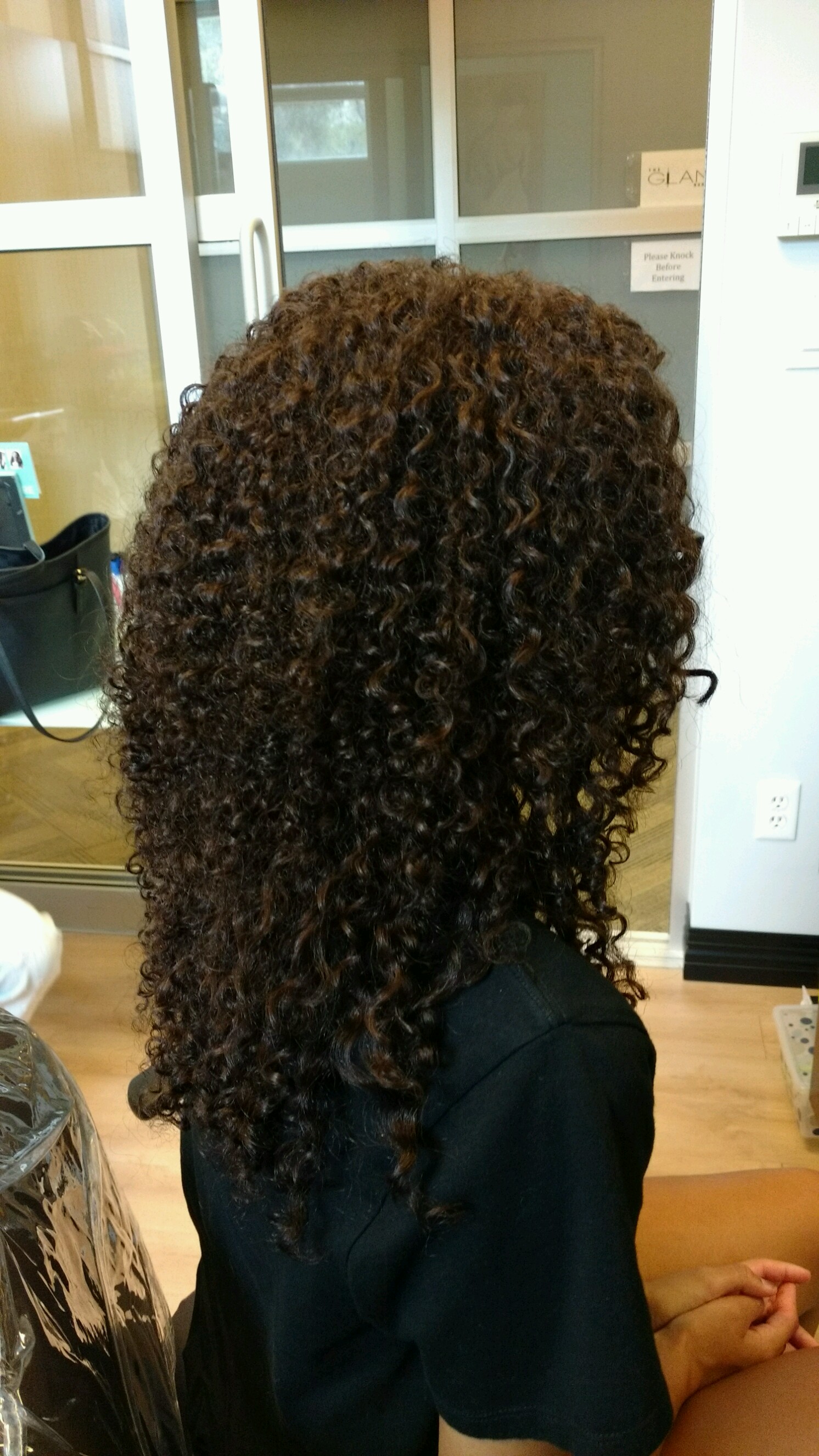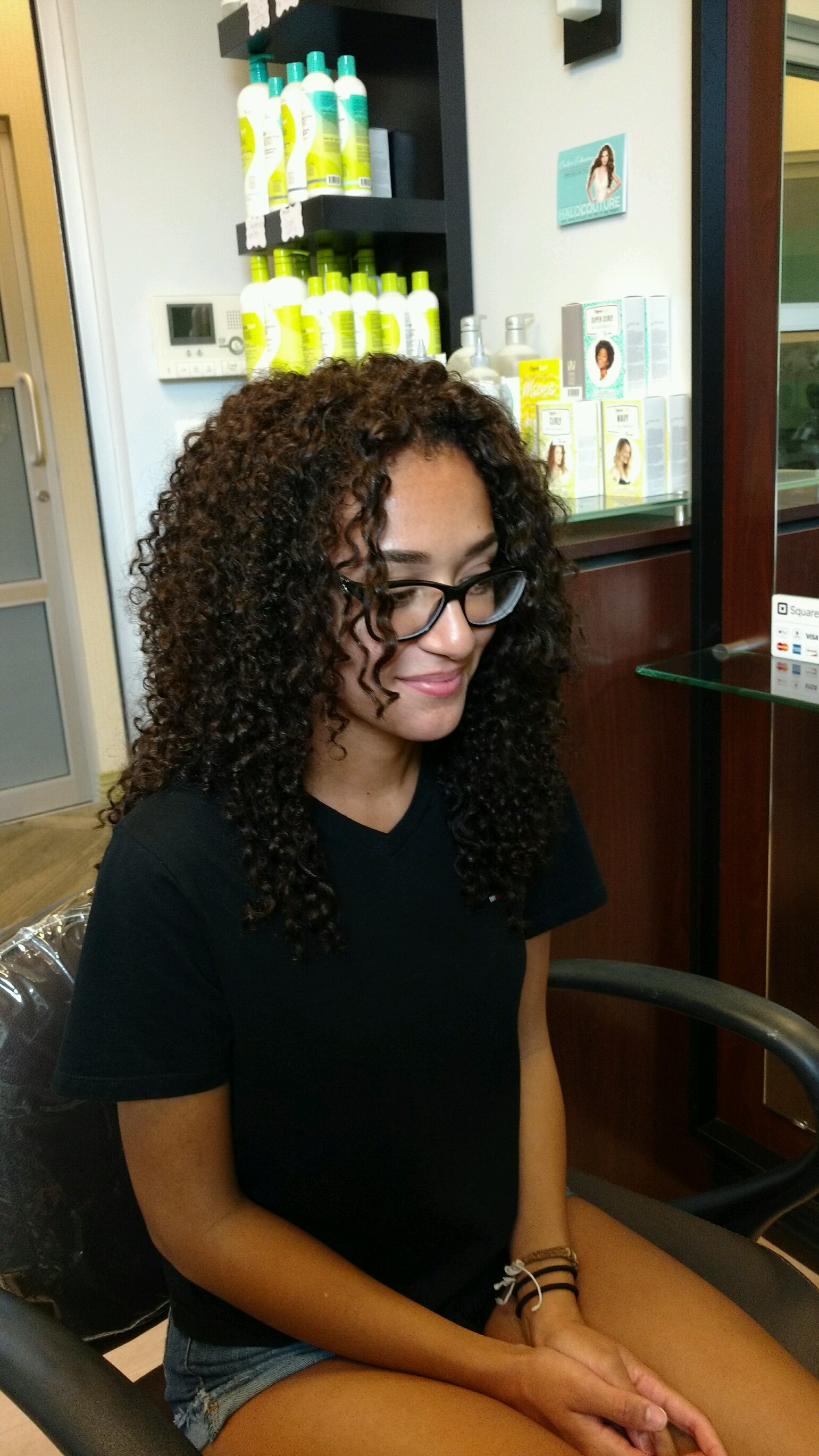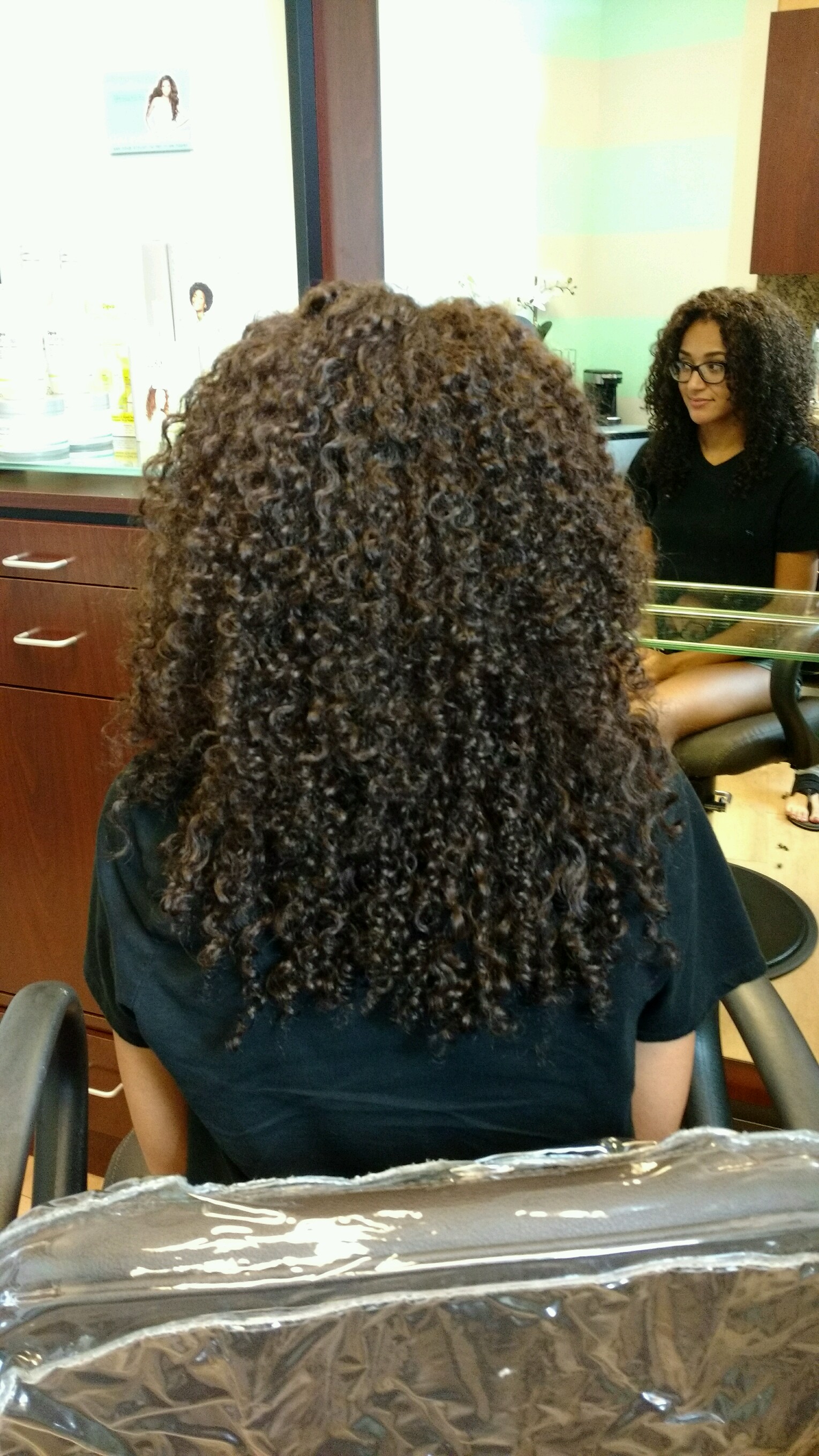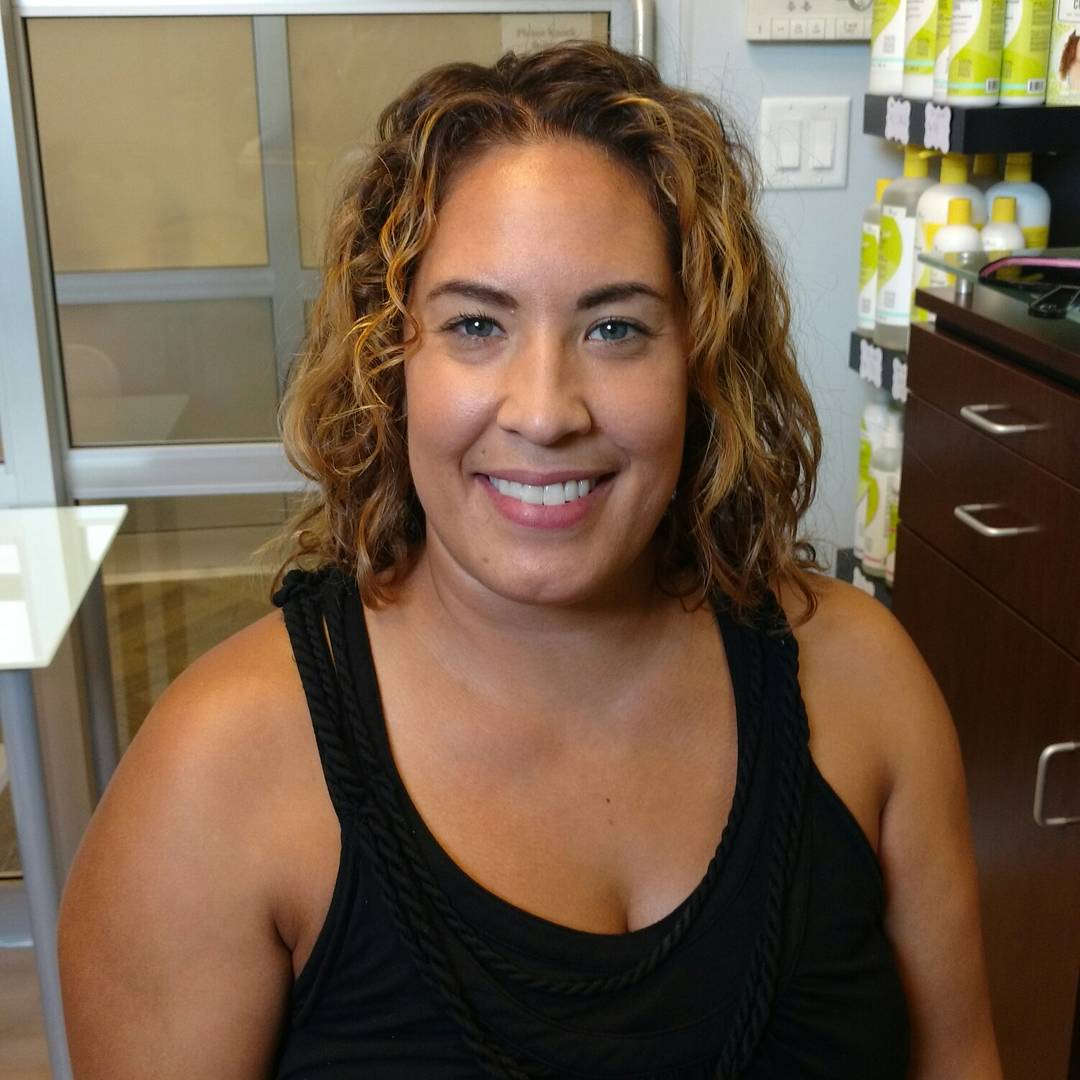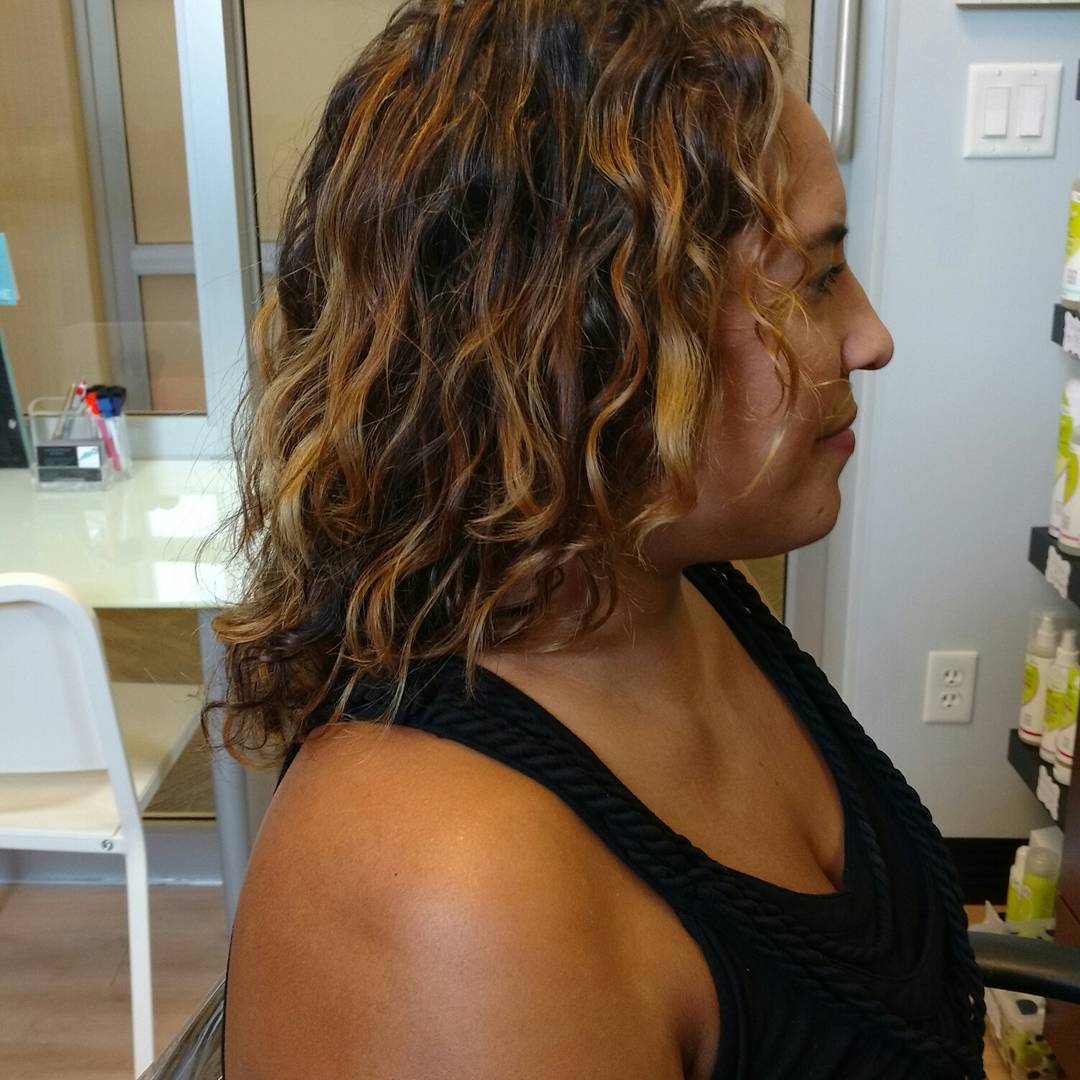 What is Deva Curl? Deva Curl is more then a product line. It's a complete start to finish program for the best natural curls of your life!
Not just any stylist can be a Deva Curl Stylist. I'm sure all Curly girls have gotten their hair cut at some point in their life by someone who "knows how to cut curly hair". Well to become a Certified Stylist you have to take the education classes and then be listed on their website.
My Curly hair Experience is vast. I have been working with Deva Since 2009. I started in a Salon that was a Deva Certified Salon. Shortly before I joined the team the Stylists were trained by Lorraine Massey (deva curly founder and author of "Curly Girl the Handbook") herself. Once I joined the began teaching me and I immediately had a passion and knack for it. After a few months I too became certified in all things Deva and have been working with curly hair ever since.
Do I have Curly Hair? I do have curly hair! I have very fine swavy hair in the front and spirals in the back. Because my hair is fine if I blow it dry or comb it and let it air dry it will dry with just a little wave to it. I honestly had no idea that i even had curly hair until working with Deva. Sometimes I wear my hair curly, sometimes just a little wavy so Don't let my hairstyle of the day detour your from trusting me with your curls.
What Makes Deva Curl Different? Deva is not just a product line. Its a way to cut, cleanse, moisturize, and style the hair. The products are the best in their class. A lot of other brands have tried to copy Deva since it came out but none of them offer managed to come close. All Deva products are sulfate, silicon, and paraben free. They deliver ample moisture, hold, and frizz control all while producing soft curls with volume. But before you try the Deva Curl products come in and experience a Deva Curl Dry Cut and style. Certified by Deva Curl, I will cut your hair curl by curl according to its natural spring and create a custom style just for you. No more wet cutting and triangle hair! Let me educate you and show you how to get the maximum out of your curl and unlock the curls of your dreams!
Curly Girl Services
Deva-Curl Cut- 65$ 60-90 mins
Come in with your hair dry and in its natural curls. I will discuss your hair history, your curls, and your goals with your hair. After the Curly Cut, you will get a deva no-poo and one condition along with a final set style and education on how to maximize your curls.
No-Poo Transformation Deva-Curl Consult- 45$ 45-60 mins
Not ready for a cut but want to still release your curls? Come in for a No-Poo Signature Transformation Service and Deva Consult. In this consult we will discuss your hair history, current curls, and your goals for your hair. Then at the shampoo bowl you will receive a deva no-poo cleanse and one condition. Then a curl style set and all the education you will need.